Microsoft: we're ditching the Nokia Lumia name, but we'll continue to sell Nokia-branded phones (not smartphones)
58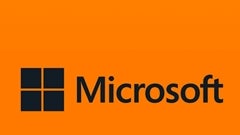 Microsoft today provided official details on the name changes that its Lumia Windows Phone devices will go through in the near future.
As
previously reported
, the Nokia brand name will no longer be used, as Microsoft is now beginning the "transition from Nokia Lumia to Microsoft Lumia." Name changes will apply not just to smartphones, but also to social media channels and websites.
Tuula Rytilä, Senior Vice President of Marketing for Phones at Microsoft, confirmed that future Windows smartphones will be called "Microsoft Lumia," mentioning that the company's eager to unveil the first Microsoft Lumia device "soon." This will not affect current Nokia Lumia handsets, which will continue to be sold and supported as usual.
While the Nokia brand is disappearing from smartphones, Microsoft will continue to use it for basic phones, as it had licensed the use of the name for 10 years. Thus, low-end, basic phones like the
Nokia 130
will still be released, reminding us of what Nokia once used to be. Of course, the name Nokia won't be gone for good anyway, as the Finnish company - now freed from the troublesome phone business - seems to be
doing very well
with its networking business.
source:
Nokia Conversations
Recommended Stories