This iPhone 7 concept takes inspiration from the one company Apple should not be inspired by
62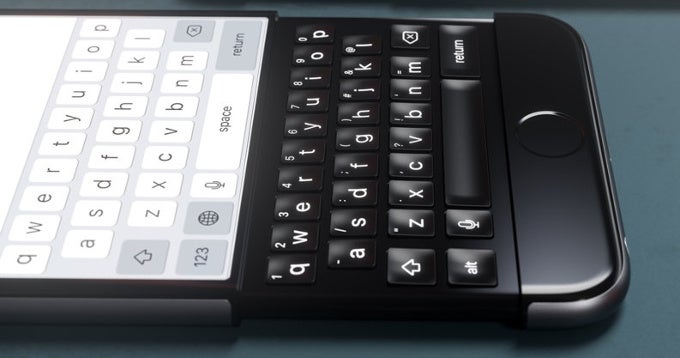 Apple has unveiled the
iPhone 6s
just two months ago, yet since then we have already seen more than one attempt at drawing concepts about the upcoming in late 2016 Apple
iPhone 7
.
And while the obvious truth is that no one except a few people in Cupertino (and maybe in China) know about the direction Apple will take with the new iPhone, this has not stopped artists give their imagination a free flight.
This iPhone concept is nothing, but a work of a rich imagination
This is exactly what this latest iPhone 7 concept (officially, Curved labs that created this is calling it '6k') is all about: a product of imagination rather than reality. Yet, it is a fun and strange one because it takes inspiration in no other, but... the BlackBerry Priv and its slide-out keyboard.
Why is this funny? Well, BlackBerry is kind of in dire straits, going through one of the toughest periods in company history and its chief executive has warned that unless the company sells 5 million devices next year, it will seriously consider quitting the phone business. Put simply, it's not a good idea to take guidance from a company that is struggling to find its mojo.
With all this in mind, this Apple iPhone 7 concept is well drawn and fun. Check it out and let us know your thoughts on it in the comments section below.