The international Samsung Galaxy S5 model can already be rooted
6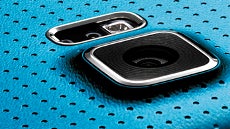 Two weeks.
That's how much longer the world has to wait for Samsung's coveted Galaxy S5 to hit the shelves around the globe
. That's not a whole lot.
On the other hand, two weeks seem like quite the comfortable lead to have a root method readied, and recognized XDA developer Chainfire has just that. The dev has made his root tool, CF-AutoRoot, available to the public for free, though you're invited to buy him a beer (donate). This specific method will work only for the international SM-G900F model, and you're very strongly advised to not try it on any other model.
As always, CF-AutoRoot is intended as an 'easy' root procedure, though it's not quite as simple as installing an app from the Play Store. To get the coveted root privileges, you'll have to flash the tool through Odin, a standalone PC suite. Keep in mind that rooting through Chainfire's method will raise your 'flash counter' (idea of which being that Samsung after-sales employees will know you meddled with the software), and also trip the Samsung KNOX warranty flag. Regardless, if you're planning on getting an S5 and want root access, then you should probably bookmark the link in the source for later use.