The ZTE BA602 has been outed with a fingerprint sensor, 3GB of RAM, and more
2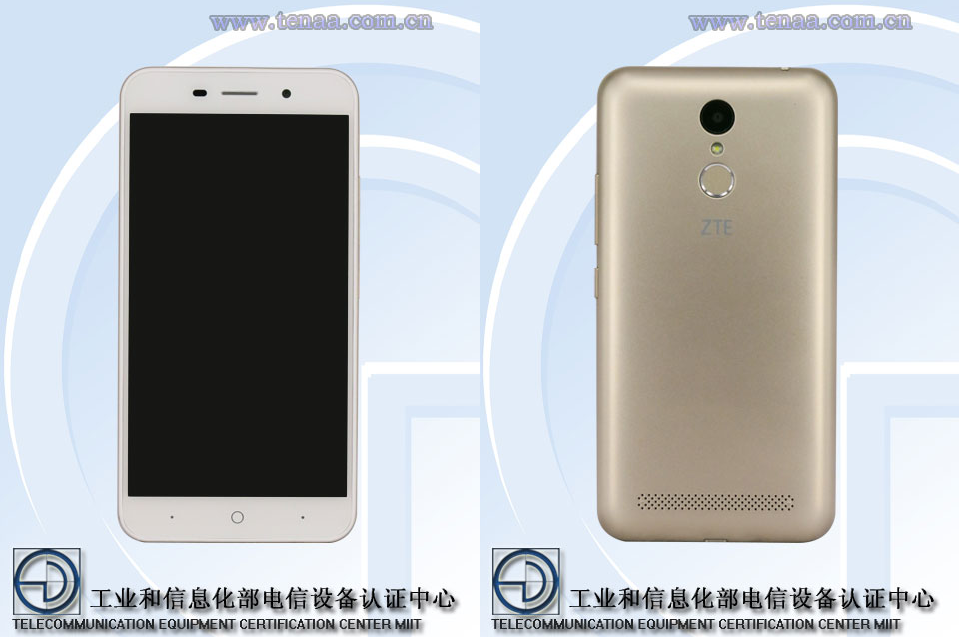 We're quickly nearing the end of January, and although 2017 is still in its infancy, ZTE has already been off to a fairly solid start. The company had quite a bit to talk about at this year's Consumer Electronics Show, including the unveiling of the
ZTE Blade V8 Pro
and the announcement that
Project CSX (also dubbed as Hawkeye)
has officially made its way to the crowdfunding stage for a release later this fall. Following those two handsets, a recent sighting from the TENAA (China's version of the FCC here in the States) has revealed that yet another ZTE-branded handset is currently in the works.
The new device is simply known as the ZTE BA602, and although it isn't a particularly exciting smartphone, it does look like it could be a fair choice for budget-minded consumers. The front of the BA602 is home to a 5.5-inch display with a reported resolution of standard HD (1280 x 720). Powering the phone is an unnamed quad-core processor that's clocked at 1.25GHz, and the three available RAM configurations include 1GB, 2GB, and 3GB. Also featured here are three storage options (8GB, 16GB, and 32GB), a 3,000 mAh battery, an 8MP rear-facing camera, and a 2MP shooter on the front.
There's currently no word on where the phone will launch or how much it'll cost.
ZTE's BA602 measures in at 153.3 x 77 x 8.6-millimeters, and the device appears to be made out of plastic. Available color options include Quicksand Gold, Galaxy Silver, Phantom Gray, Quiet Blue, and Black, and the rear of the device is home to what appears to be a fingerprint sensor. It's quite likely that the device will be released in China seeing as how the phone was spotted via the TENAA, but there's no official mention as to how much the BA602 will cost or what other countries it will launch in.
Recommended Stories