The Note5's/Galaxy S6 edge's main camera revealed to be a Sony IMX240 unit, Samsung ISOCELL up front
29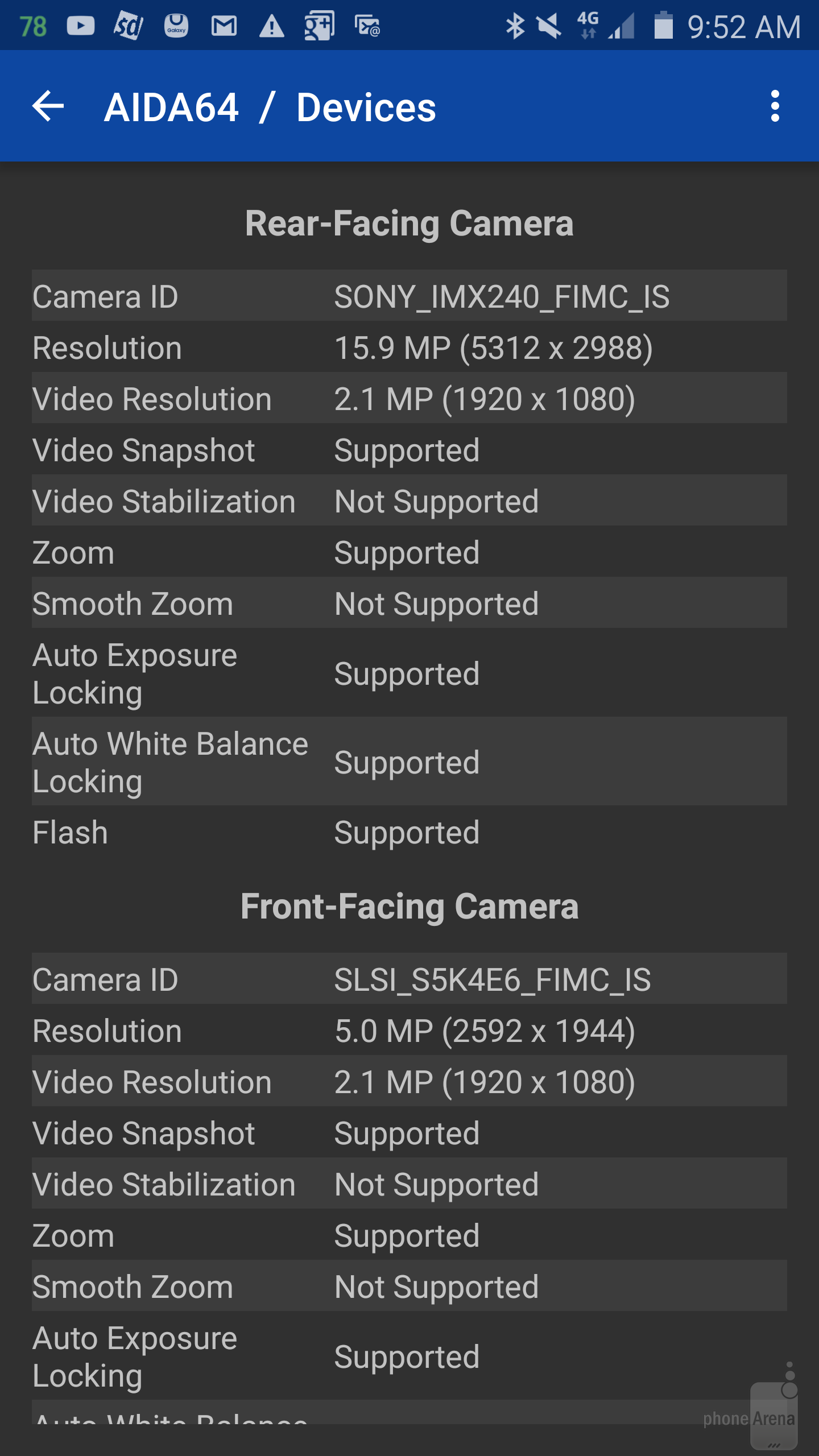 Note5 & Galaxy S6 edge+ camera detaisl — Sony's IMX240 sensor for the main camera and an ISOCELL unit for the front shooter
Samsung isn't in the habit of disclosing precise information regarding the camera sensors it uses for its smartphones — even on the flagship level — often leaving us to guess for a while as to what it made use of every time a new high-end comes out. Thankfully, now that the dust has settled and we've had time to tinker with the Note5 and Galaxy S6 edge+, we figured it's high we time we answered this particular question.
As it turns out, like the Galaxy S6, both of Samsung's new super-phablets sport a Sony-made Exmor RS IMX240 sensor at the back — a 1/2.6" unit with 1.2μm pixels and 16 megapixels of resolving power. Up front, we're again looking at a Samsung-made unit already in use with the Galaxy S6 — the ISOCELL SLSI_S5K4E6_FIMC_IS — with 5 megapixels.
It'll be interesting to see if Samsung will once again push one of its own 16-megapixel ISOCELL sensors for inclusion with the Note5. Last time around, with the Galaxy S6, that particular unit seemed to only become available with latter batches of the device, and people generally felt that it is inferior to Sony's (though we haven't personally checked). In any case, if you hurry up and snatch a Note5 or Galaxy S6 edge+ unit soon, it's likely that the IMX240 is what you'll get.