The Eggstravaganza event makes a comeback in Pokemon GO
6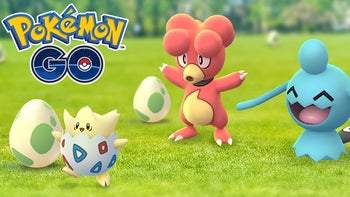 In an attempt to convince many of the players who have decided to drop Pokemon GO
in favor of other games
to give it another change, Niantic announced a special in-game event will kick off this week: Eggstravaganza.
Pokemon GO veterans should be familiar with Eggstravaganza since this isn't the first time Niantic makes the event available in the game. For those who missed it, here is what bonuses you'll get while playing
Pokemon GO
.
Unlike during the previous Eggstravaganza event, this year there's an even greater variety of Pokemon that can be found in 2 km Eggs, and only those will be available from PokeStops throughout the entire event.
Basically, this means that all those Pokemon that usually hatch from 5 km or 10 km Eggs will now be found in 2 km Eggs until the event ends. Moreover, Niantic announced that the hatch rate of certain Pokemon such as Pichu and Togepi will be increased.
But that's not all, as every Egg hatched during the Eggstravaganza event will also include bonus Candy that should help players power up their newly hatched Pokemon. The Stardust quantity throughout the event will be double.
Finally, special boxes will be available for players via the in-game shop, which should include Super Incubators and Star Pieces, among other things.
According to Niantic, the Eggstravaganza in-game event will kick off on March 22 at 1:00 p.m. PDT and it should end on April 2 at 1:00 p.m. PDT.