The Asus ZenFone 2, Sony's media event, and LG's newest mid-range phones: weekly news round-up
2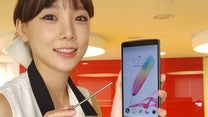 Once again, it is time for our weekly news round-up, where we put the most interesting stories from the past seven days for anyone who needs to catch up. One of them is the introduction of the Asus ZenFone 2 to the U.S. market. At an official event held in New York City, Asus' Chairman Jonney Shih announced that the smartphone will be launched unlocked via retail partners, for anyone in need of a reasonably-priced phone delivering excellent bang for its buck.
In other news, it was last week when we learned about Sony's upcoming media event. There's big news coming up from Sony's camp, and if rumors turn out to be correct, we might get to witness the announcement of a global Sony Xperia Z4 variant. Sony's media event is scheduled for May 26.
And speaking of announcements, LG unveiled a couple of new Android smartphones. These are the LG G4 Stylus and the LG G4c – both mid-range handsets expected to launch at a competitive price.
For more of last week's hottest news, flip through the slideshow below.
Recommended Stories