Self-proclaimed fastest messaging app adds new privacy features
4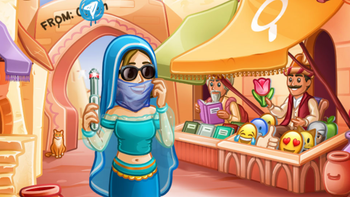 Messaging app Telegram features end-to-end encryption for messages, and claims to deliver said messages faster than any other app. It has no limits on the size of media sent using the service, and is free.
Today, Telegram announced
a new privacy feature. Users can now delete, if they so desire, any message sent or received in a private chat. Telegram says that deleted messages will disappear from both sides of the conversation and there will be no trace of them left at all.
This new functionality is basically an expansion of the "unsend" feature
that Telegram first debuted two years ago
. This originally limited "unsend" to be used by a Telegram user who sent a message, and only for the first 48 hours. Now, with two taps, users can remove any message they sent or received with no time limit. The messages are erased from both the sender's and recipient's device.
In addition, Telegram is limiting who is allowed to forward messages you've sent. When a user toggles on the new anonymous forwarding feature, forwarded messages won't be linked back to the sender's Telegram address. Instead, an unclickable name will appear in the "from" field. Messages a Telegram user forwards will no longer be linked backed to his or her account.
Telegram has also added a search option for settings, allowing members to quickly find the particular setting that they want to change. It will also answer users' questions based on the app's FAQ page. Speaking of search, the emojis and GIFs search feature has been upgraded. Any selected GIF can be previewed by tapping and holding on the image. On Android, keywords can be used in multiple languages to help find a specific emoji. When typing a message, a list of emoji related to the context of the message will surface. And on Android, if you send an emoji without any text, it will appear larger in the chat. This will soon be available for the iOS app.
Lastly, Telegram has added VoiceOver on iOS and TalkBack on Android, which are both controlled by gestures. Both provide spoken feedback so that Telegram can be used without seeing the screen on a mobile device.