Tablet shipments declined 12.6% in the third quarter according to IDC
23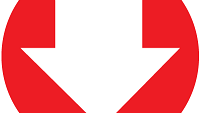 According to researcher IDC, tablet shipments have now declined for four straight quarters. In the most recent quarter, tablets delivered amounted to 48.7 million slates globally. That is a year-over-year decline of 12.6%. Apple has seen shipments of its iPad decline 19.7% over the last year. Apple CFO Luca Maestri said the company shipped 9.9 million iPads during its fiscal fourth quarter, down from the 12.3 million it shipped during the same quarter last year. The Apple executive said sell-through for the three months was actually 10.4 million since the company reduced inventory levels by 500,000. Apple owned 20.3% of the global tablet market during the quarter.
Apple isn't the only big name in the industry suffering right now. Samsung saw shipments of its slates decline by 17.1% year-over-year, in the calendar third quarter. In third place for the period was Lenovo, whose tablet shipments actually rose .9%. Fourth place Acer had its tablets shunned by the marketplace, as deliveries declined 43.4%. Lastly, in fifth place with a huge 147.9% increase in shipments, was Huawei. The latter sold a large number of tablets to those who live in areas with poor internet service. It turns out that 75% of the tablets it shipped have cellular connectivity.
"We believe the traditional slate tablet has a place in the personal computing world. However, as the smartphone installed base continues to grow and the devices get bigger and more capable, the need for smaller form factor slate tablets becomes less clear. With shipment volumes slowing over four consecutive quarters, the market appears to be in transition."-Ryan Reith, program director, IDC
Part of the problem with tablet sales is that unlike smartphones, there doesn't seem to be a two-year upgrade cycle. In fact, according to Ryan Reith, program director with IDC's Worldwide Quarterly Mobile Phone Tracker, the average tablet owner holds on to his slate for more than four years. Overall, IDC says that there are 581.9 million tablets in the world.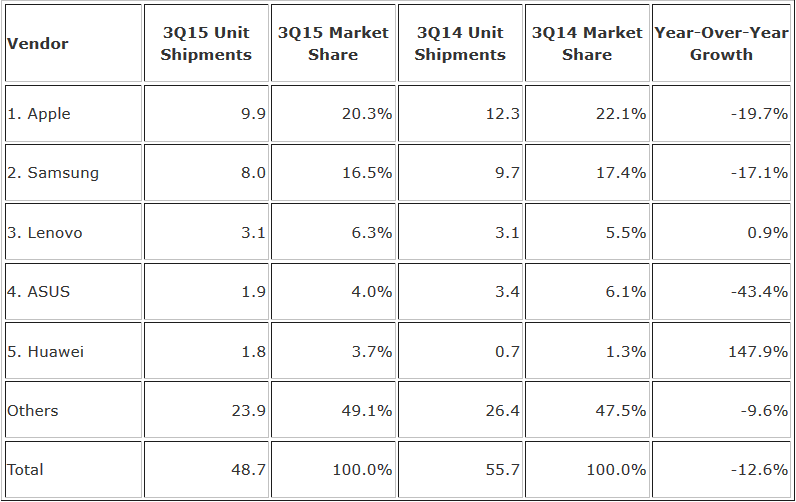 The global tablet market continues to have problems
source:
TheRegister