Team of Experts helps T-Mobile's customer satisfaction rating hit all time high
3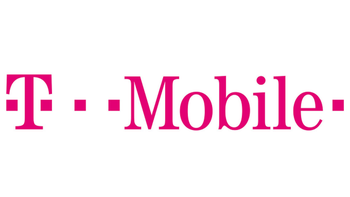 Back in August,
T-Mobile unveiled its latest Un-carrier feature called Team of Experts
, designed to fix a broken-down customer service system. So the carrier promised that there would be no more annoying muzak, automated menus and robots. Instead, customer service issues would be dealt with by a team of local experts trained to treat T-Mobile customers like "rock stars."
This morning, T-Mobile released an update stating that since it launched "Team of Experts," customer satisfaction scores have set all-time record highs. So the carrier has decided to show other companies how to achieve the same improvement during its first TEX (Team of EXperts) Talks event on October 24-25 that will be held at T-Mobile's Charleston customer experience center. More than 50 firms, including several Fortune 500 companies, have already RSVP'd for the two day event.
T-Mobile's customer satisfaction rating (Net Promoter Score) is up 60% since Team of Experts launched. More customers have been texting or messaging with the carrier's customer care from the T-Mobile app or iOS' iMessage system. And turnover inside the wireless provider has dropped by 48%.
"As the Un-carrier, we've always been about changing this industry for good…with Team of Experts, we've done it again. And we won't stop with wireless. Customer service is utterly broken in this country – it's a mechanized mess. We've completely changed the game for customers, and we hope every brand steps up to do the same!"-John Legere CEO, T-Mobile
As you might expect, T-Mobile also got a little dig in at its rivals by sending Verizon, AT&T and Comcast invitations to the TEX Talks event (note the absence of proposed merger partner Sprint).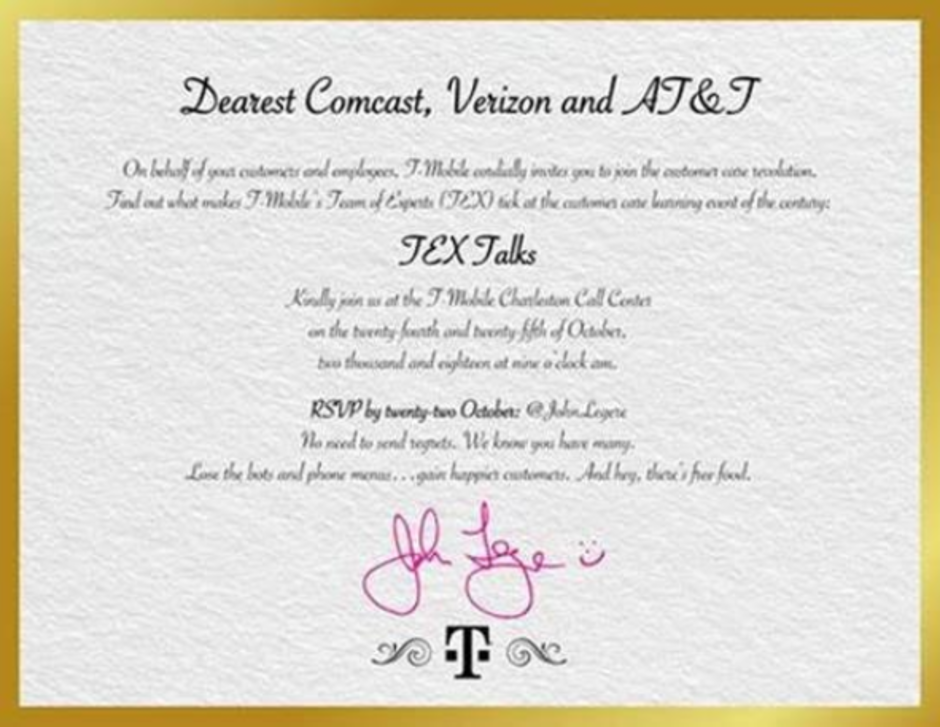 T-Mobile invites its rivals to the TEX Talks event
source: T-Mobile