T-Mobile testing Android 6.0 updates for the Samsung Galaxy S6 and Samsung Galaxy S6 edge
9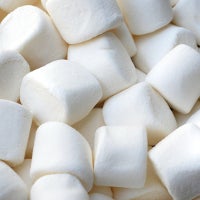 T-Mobile owners with the
Samsung Galaxy S6
and
Samsung Galaxy S6 edge
are no doubt excited to hear that both phones are moving up the ladder toward the Android 6.0 update. On T-Mobile's software update page, the carrier has listed the phones as being in the "Testing" stage for Marshmallow. That is the second stage out of three.
According to the site, the first step is
Manufacturer Development
. At this stage, T-Mobile and the manufacturer of the device both agree to support a software update. After that comes
Testing
during which the device goes through the T-Mobile certification process. The last stage,
Completed
, means that the update has received the approval to launch, and the software is available for T-Mobile to disseminate it.
The T-Mobile Galaxy S6 and Galaxy S6 edge are still going through the necessary testing, and while we don't know how much longer until Android 6.0 is running on the handsets, T-Mobile subscribers with either model are now a step closer to receiving the update. Android 6.0 includes
Doze
, which puts your phone into a deep sleep state to improve battery life.
Google Now on Tap
provides contextual search results based on the content of your screen. And app permissions can be approved on a feature-by-feature basis.
source:
T-Mobile
via
TmoNews