T-Mobile starts updating the Samsung Galaxy S5 to Android 5.1.1 Lollipop
10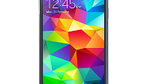 T-Mobile is at it again! After being the first carrier on the globe to launch the
Android 5.1.1 Lollipop update for the Samsung Galaxy S6 series
, the Magenta carrier is now also the first carrier to roll out an update to Android 5.1.1 for last year's Samsung Galaxy S5.
T-Mobile has yet to officially announce the update, and in the lack of an official changelog, we're not really sure what the Android 5.1.1 Lollipop update for the
Samsung Galaxy S5
brings. We'll make sure to update this post with relevant information as soon as it becomes available.
When T-Mobile started updating its version of the Samsung Galaxy S6 to Android 5.1.1, it was originally thought that support for RAW photography was omitted by Samsung in the software update. A recent discovery proved that that was not the case, as Samsung
included support for RAW photos in the Android update
despite the fact that the default camera app is not able to take advantage of the new feature. This is why we remain hopeful that the Samsung Galaxy S5 will get support for RAW photography with its Android 5.1.1 update as well.
The Android 5.1.1 OTA update for the T-Mobile Galaxy S5 will roll out across the following days and weeks. If you're in a hurry to get the latest Android version on your Galaxy S5, you can manually check for the availability of the update through Samsung Kies.
As a side note, it's worth mentioning that T-Mobile is now updating the Galaxy S5 to Android 5.1.1 Lollipop before most carriers on the globe turned around to releasing the same update for the newer Samsung Galaxy S6 and S6 edge. Kudos to T-Mobile for stepping up its Android update game!