Deal: Select T-Mobile prepaid phones (including iPhone 8 and LG V40) are now on sale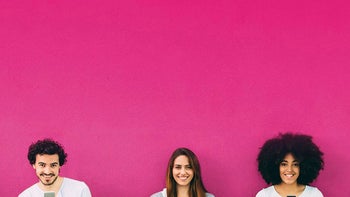 If you're looking to buy a new prepaid phone in the US, you should know that T-Mobile currently has pretty nice deals on some of its prepaid handsets - including both iOS and Android models.
To qualify for these deals, you will need to get a prepaid plan of at least $40 per month, plus a $10 SIM Starter Kit (assuming you don't have one already). Some of T-Mobile's prepaid smartphones that are now on sale are listed below. In parenthesis, we're specifying their prices on
T-Mobile postpaid
- as you will see, they're all higher.
Apple iPhone 8 - $543.99 (instead of $599.99)
Apple iPhone 8 Plus - $635.99 (instead of $699.99)
Apple iPhone 7 - $397.99 (instead of $449.99)
Apple iPhone 7 Plus - $509.99 (instead of $569.99)
LG V40 ThinQ - $690.01 (instead of $720)
LG G7 ThinQ - $470.01 (instead of $500)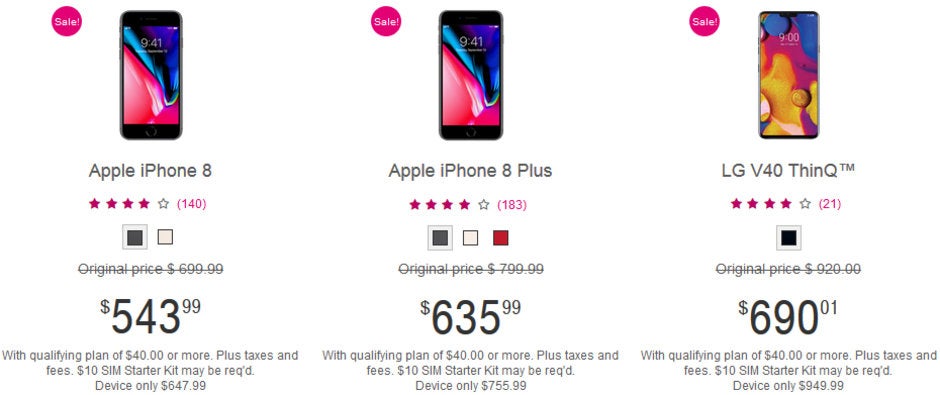 T-Mobile does not say when/if these prepaid phone deals will expire. In any case, you might want to know that $40 per month on T-Mobile prepaid currently gets you unlimited talk and texts plus 10 GB of 4G LTE data. If you need unlimited everything - including data - you have to pay
$50 per month
.