T-Mobile introduces Enhanced Voice Services
6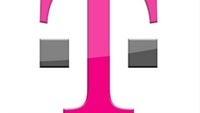 T-Mobile introduced its Enhanced Voice Services (EVS) today. The carrier describes it as a next-generation voice technology for which a patent is pending. Among the features that EVS provides to T-Mobile customers is improved call reliability. This means that even in areas where there is a weak LTE signal, dropped calls will be a rarity.
Using a broader range of audio frequencies, EVS call quality is even better than what you have been hearing using HD Voice. And the beauty of this technology is that it works on both T-Mobile's LTE network, and over Wi-Fi.
EVS is available right now out of the box on the
LG G5
.
A software update sent out this week
added the feature to the
Samsung Galaxy S7
and
Samsung Galaxy S7 edge
. By the end of the year, seven T-Mobile branded smartphones will support EVS. And when a T-Mobile subscriber is in conversation using a EVS compatible phone, he or she will receive the benefits of the feature even if the person on the other end is a customer of another carrier.
T-Mobile also revealed that its roll out of VoLTE led to today's introduction of EVS. According to the nation's third largest carrier (and the only mobile operator whose CEO isn't afraid of mentioning SpongeBob Squarepants in a promotional video), calls go through twice as fast using VoLTE. 27 million T-Mobile customers using 40 handsets that support the service, are making 300 million calls a day using VoLTE. That represents more than 50% of all calls that go through T-Mobile's pipelines daily.
source: T-Mobile