T-Mobile goes to the dogs (and cats) for the next T-Mobile Tuesday
1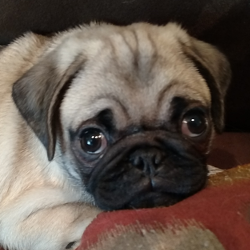 T-Mobile Tuesday is just days away (we do have a weekend to party through first!) and this time the carrier seems obsessed with the idea of handing out some freebies for your pets. One of the items that subscribers will receive is a bandana for your pet, in magenta naturally. Spend $7 or more at PetSmart, and receive a $7 discount on the purchase. In addition, with every bag of cat or dog food sold on Tuesday, a meal will be given away to a pet in need.
Humans haven't been forgotten by the nation's third largest mobile operator. Among the freebies to be given out on Tuesday is a coupon good for $25 off a meal at one of the 62,000 eateries registered with Restaurant.com. And lastly, you can receive a free video to rent or buy (up to $5.50) from Vudu.
There is one Grand Prize winner in the weekly contest, and that person will receive $2,000 in PetSmart gift cards and a check in the amount of $857. The latter can be used to cover the taxes due on the prize, or for any reason that the winner deems fit. Twenty Five First Prize winners will be sent a $200 PetSmart gift card, and Two Hundred Second Prize winners will be given a $50 gift card to be used at PetSmart.
Altogether, this coming week's T-Mobile Tuesday contest includes 226 prizes valued at $17,857. Good luck!
T-Mobile Tuesday is going to the dogs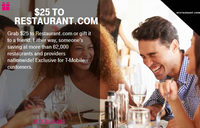 source: T-Mobile