T-Mobile's 'free' Pixel 3a deal can't beat Best Buy's, but it's the only one you get there
2
The newest members of the Pixel phone family are barely out of the gate, yet there are already good deals and discounts to be had. While the
Pixel 3a
/
XL
deal that T-Mobile offers is not as good as what
Best Buy can give you
, the animosity between the Un-carrier and Best Buy is legendary, so you can only find the promo on T-Mobile.
Somewhat misleadingly, Big Magenta advertises the Pixel 3a given as freebie, while the truth is that to get it without paying anything, you would have to trade in your current phone for "up to $400" in savings, and it has to be a fairly modern device at that: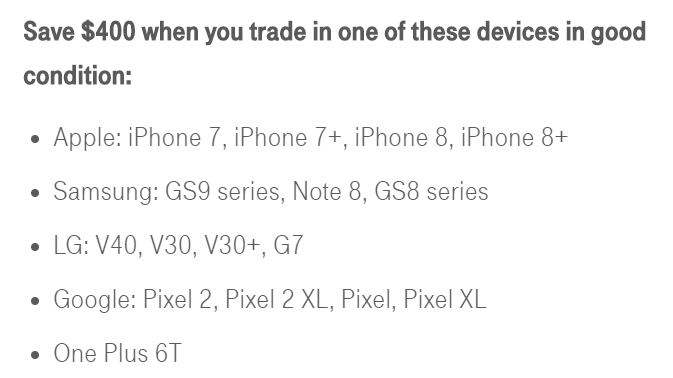 Given that T-Mobile doesn't have the audacity to include phones like
Galaxy S10e
or
iPhone XR
in the roster, swapping your two-year-old device for a brand spanking new Pixel 3a seems like a decent tradeoff. You get one of the top mobile cameras, and a refreshingly durable polycarbonate body that you don't have to baby all the time.
If that is not enough to climb down from your
Galaxy S9
perch, perhaps the fastest version and security updates will convince you, now that Android Q comes with gesture navigation and dark mode, not to mention some Pixel exclusives like time lapse creation in the camera app. Any takers?