T-Mobile SpringBoard update to Android 4.0.4 set for Wednesday, prepares tablet for Jelly Bean
Remember the
T-Mobile SpringBoard
? It was the carrier's version of the original Huawei MediaPad and was launched last November for the nation's fourth largest carrier. When it came to market, the tablet was powered by Android 3.2, but Honeycomb will be updated to Ice Cream Sandwich on Wednesday according to T-Mobile. The new build will be
Android 4.0.4
which will be almost as good as getting a new tablet.
Late last year, leaked pictures showed the device running on Android 4.0.1 which was sure to have excited owners of the T-Mobile SpringBoard. Now, about 8 and a half months later, you've either forgotten all about it or perhaps you gave up hope. But the good news is that more than just an updated OS build is coming your way. T-Mobile's changelog includes an improved touch experience, which we translate as an improvement in responsiveness. A bug fix eliminates the unrecognized SIM card error and Wi-Fi signal reception is improved. And the update will also improve memory allocation which is being done to
allow the tablet to receive future OS updates
(read Jelly Bean).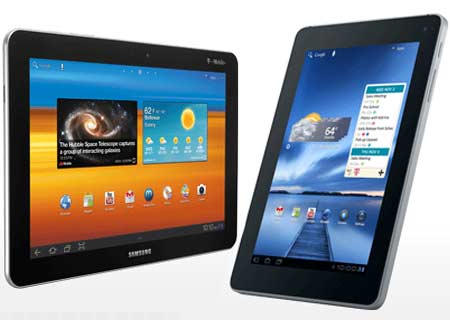 The T-Mobile SpringBoard
To get your T-Mobile SpringBoard ready to receive the OTA update, you must have battery life at 50% or higher or have your tablet plugged into the wall. A Wi-Fi connection is recommended and you have to have 90MB of storage available.
It's all expected to happen on Wednesday, so if you have the T-Mobile Springboard the next two days might feel like they're going very slowly. Speaking of which, if waiting for the OTA update is to slow for your liking, you can manually install it. From the home screen, press the Applications button and go to Settings>About Tablet>System Updates (Google)>Check Now and then follow the prompts. It is important that you let your tablet restart and not to touch it
until the home screen appears
.
source:
T-Mobile
via
Phandroid
Recommended Stories