New York City sues T-Mobile and Metro claiming "abusive sales tactics"
4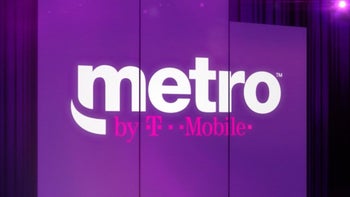 T-Mobile and its Metro pre-paid unit were sued yesterday by New York City (via Ars Technica) with the 44-page lawsuit claiming that "abusive sales tactics are rampant at Metro stores." New York City alleges that "several dozen" Metro stores sold phones to consumers that they said were new, but were actually used. In addition, the suit states that Metro stores charged consumers with "false taxes," "unwanted services" and signed them up for expensive finance packages without the consent of the customer.
The suit, filed in the Supreme Court of the State of New York in the County of New York, says that "the illegal activity is pervasive" with 56 retail locations in all five boroughs of New York involved. And the city says that the amount of money involved is a considerable amount. The filing points out that most of the 21 used phones sold as new were Apple iPhone models priced at several hundred dollars each.
The suit asks the court to order Metro to pay restitution to its New York City customers who were "scammed"

The Department of Consumer Affairs (DCA) in New York City wants the court to penalize T-Mobile and Metro while forcing them to turn over all revenue generated by the illegal activities and set up a fund to pay restitution to those New Yorkers who were "scammed" at Metro stores.

In the suit, the city of New York points out how T-Mobile, which bought MetroPCS in 2013 and rebranded the service last year, is fully connected to the pre-paid carrier. The filing even reprints part of the press release announcing the rebranding which read, "because Metro by T-Mobile is T-Mobile, you get the latest and greatest Android and iOS smartphones on the same advanced network that covers 99% of the population." Although only 12 Metro stores in New York City are owned by T-Mobile (the rest are authorized resellers) both corporate stores and the so-called dealer stores are accused of the same behavior.
As an example of the illegal activities that it claims were committed by Metro, it cites the story of one Wilmar Chavez who had purchased an
iPhone 6s Plus
from Metro. At the time of purchase, Chavez was told that the phone was new, but he received documentation from Apple indicating that the phone had been activated for a year before he purchased it. When he tried to speak to someone at the Metro store that sold it to him, he was hung up on. Yamilca Del Guidice also obtained documentation from Apple revealing that the
iPhone 7 Plus
she purchased as new from Metro, had been activated for more than a year before she bought it. When she went to exchange it for a new model, the Metro store she purchased it from refused to do so. Kathy Johnson complained that the buttons on the
iPhone 6
she bought as new weren't working. She went to the Apple Store where she was informed that the phone was previously used. When she confronted the rep in the Metro store where the handset was purchased, she was told (and this is a direct quote from the suit) "to get the fuck out of the store."
"Every consumer who bought a used phone believed they were buying a new phone, and Defendants gave them no reason to believe otherwise – there were no signs indicating that phones were used, Metro Store employees certainly never said the phones were used, and the phones were not priced as if they were used, with each consumer spending hundreds of dollars each and many paying over $500. Despite the evidence that Defendants are selling used phones as new, Defendants' internal documentation list these phones as "BYOD," short for "bring your own device" – a code that appears to signify that the consumer bought the phone elsewhere and took it to a Metro Store to be activated. But this characterization would be false. Some of the consumers retained their receipts, and those receipts show sales of between $600 and $900 for phones Defendants list as BYOD. At least 20 NYC consumers whose phone sales Defendants categorized as BYOD did not, in fact, bring their own devices; rather, they bought these used phones at a Metro Store believing them to be new"-excerpt from lawsuit
As the suit alleges, some consumers were enrolled in expensive financing programs that they didn't consent to. This past January, Vashti Anais Wagner tried to buy a phone advertised for $599. A Metro rep allegedly had her enroll in a lease instead of an outright purchase that had her paying a total of $2,191.30 in 11 monthly installments of $199.21. The customer never saw the agreement which contained an e-signature. According to the filing, there were eight other instances where Metro "simply lied to consumers about down payments or required monthly payments."
Metro is also accused of lying about its return policy. On its website, it advertises a 30-day guarantee on phone purchases although the company's policy only allows returns within seven days from an in-store purchase. Since Metro doesn't sell phones online, the suit says that "the touted '30-day guarantee' is wholly illusory, and completely deceptive."