T-Mobile CEO Legere says its network is now "operating normally nationwide"
7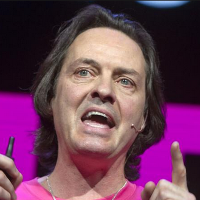 Last night, we told you that T-Mobile subscribers were
experiencing difficulties making calls using VoLTE and Wi-Fi calling
. The former sends calls over the carrier's 4G LTE network, allowing for a higher quality audio experience using HD Voice technology. It also allows users to engage in video calling. With Wi-Fi calling, calls attempted in an area with a sketchy cellular signal can be routed over a higher quality Wi-Fi pipeline.
T-Mobile CEO John Legere sent out a tweet earlier this morning which said that calls are now "operating normally nationwide." The executive did not mention what caused the problems for T-Mobile customers. Complaints started rolling in on Friday evening and after dissipating overnight, they picked up again heading into Saturday evening.
If for some reason you are still having issues making calls over the T-Mobile network, power cycling your device might be able to clear up the problem.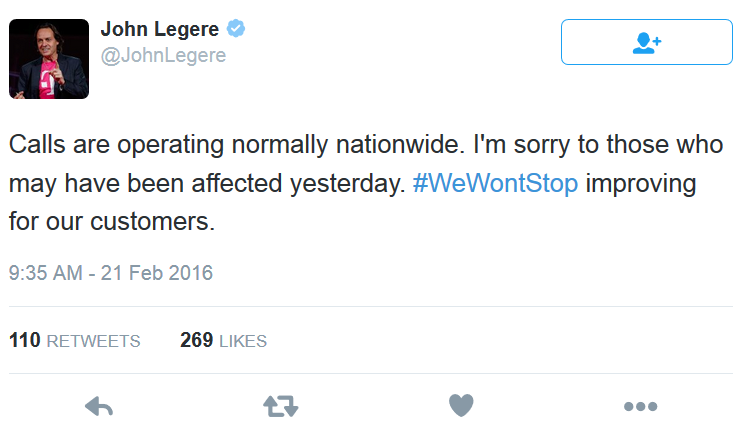 T-Mobile CEO John Legere says that the carrier's network is now running normally
source:
@JohnLegere
, T-Mobile