T-Mobile subscribers having trouble with VoLTE and Wi-Fi calling
10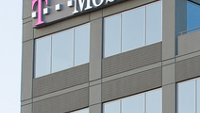 Some T-Mobile subscribers have been having problems with VoLTE and Wi-Fi calling since the weekend started on Friday night. Some subscribers sent out tweets on Friday evening reporting their issues with the T-Mobile network. The outage was confirmed by the carrier's CEO, John Legere, who said that some customers were having "intermittent calling issues."
Those who tweeted the nation's third largest carrier received a tweet back from T-Mobile's Help desk that mentioned how the mobile operator is working around the clock to bring the network back up to speed. One response even mentioned that T-Mobile is "experiencing 70% LTE and Wi-Fi calling failures affecting subscribers nationwide."
Down Detector showed that complaints started last night, tailing off overnight as you might expect, before picking up this afternoon and evening. 39% of complaints dealt with the inability to make phone calls, 32% had issues with the mobile internet, and 28% had problems while texting.
You can check out various tweets, including one from T-Mobile CEO John Legere, by clicking on the slideshow below. We do have to point out that it is one thing to contact customers when times are good, like Legere does often. But for him to keep in touch with subscribers when things are not working right is something you don't see too often in corporate America.
We have asked T-Mobile for a statement, and will pass it along to you once we receive it.
source:
Reddit
,
DownDetector
,
@TMobileHelp
,
@JohnLegere
via
TmoNews