T-Mobile CEO John Legere is now a Twitter emoji
3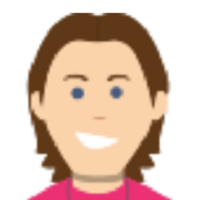 There is no question that T-Mobile CEO John Legere is not your typical buttoned down, pinstriped executive. But that has been a benefit not only to T-Mobile, but for the entire wireless industry. The executive takes the Harvard Business School model and turns it on its head. With his long hair, pink T-Mobile t-shirts and sneakers, Legere proves that you don't need to look like you stepped off the cover of GQ to be the smartest guy in the room. And make no mistake about it, Legere is smart. He is smart enough to understand that in the business that T-Mobile is in, you bend over backwards for your customers. That is something that Verizon, Sprint and AT&T are struggling to understand.
Legere is a master at using social media to stay in touch with customers. He uses Periscope so often that his entire day is often streamed live to the masses. But the most important thing about John Legere is that he is one of us. The CEO of another carrier might look at a new iPhone or Galaxy handset and see profit margins and revenue streams. T-Mobile's CEO sees a brand new smartphone with new features; while the other guys can't wait to sell the new model, Legere can't wait to use it.
Even if you are not a fan of the man, there is no denying what he has done for T-Mobile and the industry in general. And today, Twitter has recognized his standing in social media by introducing the John Legere emoji. This is only the second such emoji ever unveiled by the messaging app. The first was given to Pope Francis.
From now through March 31st, you can see the John Legere emoji by tweeting the hashtag #TweetJohn. And T-Mobile hints that it has some other news it will be revealing today, so check in often.
source: T-Mobile