T-Mobile BOGO for smartphones this Black Friday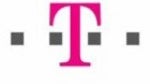 This Black Friday, T-Mobile will be launching their buy one, get one free promotion that will last until January 18th and will give new and existing customers the ability to get deals on "featured smartphones or affordable Android handsets."
This promotion that has just been announced from the nation's fourth largest carrier will be called BOGO for Black Friday. Similar to the BOGO offer from Verizon, T-Mobile users will get the second device free after paying normal retail for the first device when activating or upgrading two lines.
The "featured smartphones" that will qualify for this deal are their flagship Windows Phone the HTC HD7, and Android-powered handsets the T-Mobile G2, the T-Mobile myTouch 4G and the BlackBerry Bold 9780.
Adding to that, the Motorola Defy, Motorola Charm, LG Optimus T and T-Mobile Comet will fall under the "affordable Android handset" category.
A glaring omission from this list of qualifying phones would be the Samsung Vibrant in all of its Galaxy S glory. Who knows though, as this could all change by Friday. Tell us what you think in the comments below.
source:
Slash Phone
Recommended Stories