Survey shows Samsung Galaxy S8+ producing the highest daily revenue per active user last month
30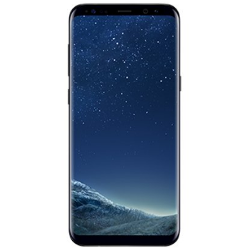 The Apple iPhone has traditionally been the top revenue producing phone in North America. In other words, more games have been purchased by iPhone users than by those sporting an Android handset. And while that continues to be true for the most part, fresh data shows that the iPhone is being challenged by the
Samsung Galaxy S8+
and the
Google Pixel XL
for the title of the top revenue producing phone in North America.
A survey conducted by analytical firm deltaDNA revealed that in North America last month, the phone that produced the most revenue per user on an average day was the Samsung
Galaxy S8+
. The flagship device had an average revenue per daily active user (ARPDAU) of 54 cents for the month. That topped the 36 cents ARPDAU scored by the
Apple iPhone 7 Plus
and other iOS devices in the U.S. The
Pixel XL
was next with an ARPDAU of 32 cents. To put those number in perspective, the average Android handset brought in just 20 cents per user each day. The survey followed 1.4 million smartphone users on the continent last month.
You'll notice that the large screened devices do better and bring in more money. That is because these are the handsets that offer a larger viewing area for games and other apps. For example, the smaller
Samsung Galaxy S8
brings in 21 cents a day for each user, closer to the average for Android. And the
Apple iPhone 7
posted an ARPDAU of 28 cents for the month.
"The fact that iOS games monetize better that those on Android is well known, but what's interesting is how the screen size and performance of the device contribute massively to strong monetization. It may have taken 10 years for anyone to make a smartphone that can challenge the iPhone for games. Our study shows that gamers certainly feel that the latest Samsung Galaxy and Google Pixel devices aren't far off."-Mark Robinson, CEO, DeltaDNA
The Samsung
Galaxy S8
+ also had the highest conversion rate last month in North America. 3.3% of game playing sessions resulted in a purchase compared to 2.6% for the
iPhone 7 Plus
, other iOS models in the U.S., and the Pixel XL.
source:
deltaDNA
(subscription req'd) via
VentureBeat