Straight Talk is one of the best-kept secrets in wireless, says Walmart executive
19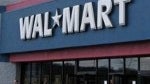 Shhh. Don't tell anyone, but according to Walmart's global head of mobile, Gibu Thomas, the
Straight Talk
service offered by TracFone is not only "
an incredible value
," but is "
one of the best kept secrets
." In the beginning of this year, Walmart launched the
Apple iPhone 5
along with a $45 unlimited talk, text and data plan.
The largest MVNO in the U.S. with 23.2 million subscribers, TracFone plans on opening retail stores that will carry all of its pre-paid services on an exclusive basis. Called
Simple Mobile Solutions
, the stores will be operated by independent owners. Five have already been operating in New York City with another five running in Miami, all opened since April.
While Straight Talk will remain available only from Walmart, the Simple Mobile Solutions stores will carry the TracFone, Telcel America, Simple Mobile, Net10 and SafeLink Wireless names. For its part, Walmart offers service from all four major U.S. carriers along with Net10, Boost Mobile, Virgin Mobile, Cricket and Walmart's own T-Mobile powered Family Mobile.
Although Thomas says that in his opinion, Walmart customers aren't ready to start paying for goods using NFC powered mobile payment services like
Google Wallet
or
ISIS
, he does acknowledge a place for wireless in the shopping experience of Walmart customers. The retailer has started sending its weekly circular with coupons to its shoppers and would like to add a way to send out shopping suggestions to customers based on their buying habits.
source:
FierceWireless