Sticker shock: iPhone 8/Edition price may hit $1199 for an eventual 512 GB version
99+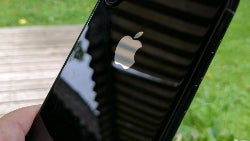 Another day, another
iPhone 8
/X/
Edition
price prediction that breaks our hearts and sends us weeping in the corner. It was Ming-Chi Kuo, the reputed analyst who predicted that the
iPhone 8 will land with a $1000 starting tag
, then
the New York Times reiterated it
, while now a self-made leakster who's scored some scoops lately is rehashing the story, this time adding extra price tiers.
The source claims that the basic 64GB iPhone 8 will indeed run you $999, but if you want to hang out with the cool kids that rock the 256 GB and 512 GB versions, you'd have to shell out $1099 and $1199, respectively.
Well, it is not hard to fathom that the iPhone Edition will be more expensive than the upgrade versions of the 7 and 7 Plus, given that the cost of producing it will be 50%-60% higher than that of the regular models. After all, we calculated that just the flexible OLED panels that Apple has reportedly ordered from Samsung,
cost $70 apiece
, as opposed to less than $40 on the current iPhone 7. The Galaxy S8, LG G6 and now the Note 8, also came with higher tags than their predecessors, but that's apparently the price to pay for the
"all-screen," "bezel-less" trend in 2017
.
Source - friend, who has friend at Apple

— Benjamin Geskin (@VenyaGeskin1) September 4, 2017
Recommended Stories