Apple's new 2017 iPhone line up to be named iPhone Edition, iPhone 8 and iPhone 8 Plus?
62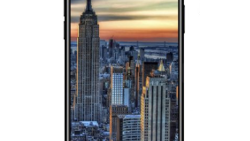 Just 11 days before Apple unveils the 2017 iPhone line up, it appears that a couple of case vendors have each heard the same whispers about the new iPhone models from the same sources in Shenzhen, who claim to have seen the packaging of the new phones. Based on these sources, it appears that the 2017 iPhone line up will consist of the Apple iPhone 8 (sequel to the
Apple iPhone 7
), Apple iPhone 8 Plus (sequel to the
Apple iPhone 7 Plus
) and the Apple iPhone Edition (the tenth anniversary model).
One of the casemakers claims to have updated its SKUs based on this information, which means that it takes this information seriously. The other casemaker printed labels using the information, and was showing it to its retail partner in privacy.
The Apple iPhone Edition will be the first iPhone to carry an OLED panel and it will feature an edge-to-edge screen. Instead of Touch ID, the phone will employ a 3D face recognition system that will be used to unlock the phone and verify identity. An "L" shaped battery will allow a large capacity cell to be deployed inside the phone. Users will be able to tap the screen to wake the unit, and an optional wireless charging feature will be available. The device will be powered by the A11 chipset.
The Apple iPhone Edition, Apple iPhone 8 and Apple iPhone 8s
will all be unveiled on September 12th
at Apple's new campus. To be precise, the event will take place at the Steve Jobs Theater. The iPhone Edition is expected to be priced in a range of $1,000 to $1,400. We expect to see a large number of leaks, rumors and tips from now through September 12th. The actual launch could take place on September 22nd. Check in often for the latest on what is the most eagerly anticipated new iPhone model ever.
source:
9to5Mac