Steve Jobs taught President Obama's campaign manager how to use mobile technology
55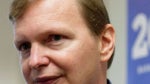 Even in death, could Steve Jobs actually play a part in the 2012 presidential election? The President's campaign manager, Jim Messina, told Bloomberg that before he died, Steve Jobs spoke with him at length twice to discuss
how to apply mobile technology to the President's reelection campaign
. During the meetings, Messina said that Jobs had pointed out how much the digital world had changed since Barack Obama first threw his hat into the ring for the 2008 presidential campaign. For example, back when the Obama for President campaign was starting,
the first generation Apple iPhone had yet to be launched
.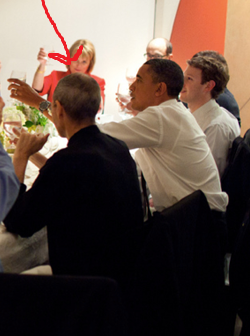 Steve Jobs sits next to the President at Silicon Valley dinner
According to Messina, Jobs pointed out that getting messages out in the digital world used to mean covering email and web, but now meant having messages sent that could be accessible to those on Facebook, Twitter, YouTube and other social networks. The campaign manager added that Jobs knew where the wireless world was headed and said that Obama's reelection campaign could
generate buzz with viral content that needed to be "
interesting and clean
"
.
After leaving his position as White House deputy chief of staff to become the President's campaign manager, Jim Messina spoke with a number of tech honchos including executives from Microsoft, Facebook, Zynga, Salesforce and DreamWorks during a month long tour. At DreamWorks, Messina met with Steven Spielberg who spent three hours telling the campaign manager how to grab the attention of an audience. Messina is also considered by Google Executive Chairman Eric Schmidt, to be a "good friend".
Steve Jobs and Barack Obama had a mutual admiration society between them. The late Apple co-founder
personally presented the president with an Apple iPad 2
while
the President invited Jobs to sit next to him
during a meeting with Silicon Valley executives. This year, during the State of the Union address, Jobs' widow was present as
the president spoke about her husband
. Laurene Powell Jobs had a good seat for the speech as she was seated right behind Michelle Obama.
"You see, an economy built to last is one where we encourage the talent and ingenuity of every person in this country. That means women should earn equal pay for equal work. It means we should support everyone who's willing to work; and every risk-taker and entrepreneur who aspires to become the next Steve Jobs."-President Obama during this year's State of the Union speech
source:
Bloomberg
via
AppleInsider