Steve Harvey cites Miss Universe screw-up in T-Mobile's new Super Bowl ad
27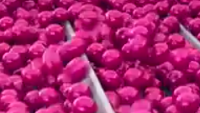 T-Mobile has just released one of its new Super Bowl ads, and it's a doozy. The commercial begins by copying Verizon's "balls" ad, a commercial that cites the results of a survey showing the superiority of Verizon's network. However, it didn't take T-Mobile too long to discover that
the survey was over a year old, and didn't include T-Mobile's 700MHz Extended 4G LTE service
. Nor did it take into account the changes in T-Mobile's coverage area. To top it off, the survey was conducted without T-Mobile's VoLTE service being included. 40% of the carrier's calls are handled by VoLTE.
With his goof-up of the Miss Universe contest still fresh, out comes the usually dapper Steve Harvey to "apologize...again." If somehow you missed it, Harvey announced the wrong winner of the Miss Universe contest before announcing the right name. This time, Harvey reads directly from a card stating that T-Mobile has doubled its LTE coverage over the last year. He adds that T-Mobile has more LTE towers than Verizon, and reaches almost the same number of people (98% to be precise). "I'm not taking responsibility on this one," says the Family Feud host. "Verizon got it wrong."
Meanwhile, thousands, upon thousands of magenta colored balls are flowing through that contraption that has now become famous. Kudos to T-Mobile for a Super Bowl ad that was topical, funny and entertaining.
If you missed the commercial, you can check it out by clicking on the video below.
source:
T-Mobile