T-Mobile calls "BS" on Verizon's balls ad, issues the #BallBusterChallenge
34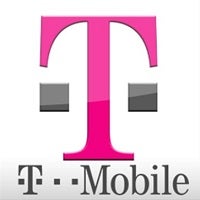 If you've watched any television at all recently, you probably have seen the Verizon ad that shows colorful balls rolling down a contraption while the voice-over announcer rattles off some impressive stats that show the superiority of Big Red's network. Citing the largest independent test that measured wireless performance across the U.S., Verizon says it had 153 wins compared to 38 wins for AT&T. Sprint had a pair of victories while T-Mobile got zero.
Well, you know that John Legere and crew wouldn't let Verizon get away with this. So T-Mobile produced its own version of the ad with pop-ups (think MTV's Pop-up Video) revealing that Verizon paid for some of the independent testing. T-Mobile also points out that the test was over a year old and was done prior to the doubling of T-Moble's LTE coverage. It also did not include VoLTE, which accounts for 40% of T-Mobile's calls. And it excluded T-Mobile's low frequency Extended Range LTE coverage. This service travels twice as far from cell towers as higher frequency spectrum, and penetrates buildings four times better.
According to T-Mobile, the operator reaches 98% of the U.S. population that Verizon does. Typical of the Un-carrier, it has started the "#BallBusterChallenge which will travel throughout the country, testing both T-Mobile and Verizon's network side-by-side. Verizon customers will be asked to test data speeds, texting and calls on both networks. If Verizon wins two out of three times, the Verizon customer walks away with a $100 pre-paid Visa card from T-Mobile. But if he loses, the Verizon subscriber will have to be photographed holding up a sign of his/her choice that reads "T-Mobile's network just schooled Verizon #BallBusterChallenge," or "Verizon's network just got spanked by T-Mobile #BallBusterChallenge." No doubt we will be hearing plenty about this in the future.
source: T-Mobile