Star Wars: Hunters mobile game revealed, coming to Android and iOS in 2021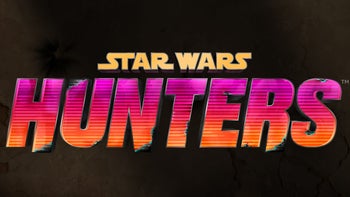 Zynga
, the company responsible for making
FarmVille
and
Words with Friends 2
, is back in full force this year thanks to a partnership with Lucasfilm Games. The studio announced yesterday that it's working on another mobile game in the Star Wars series. The game will be released in 2021 on mobile devices and Nintendo Switch.
Dubbed Star Wars: Hunters, the upcoming game feels like a Fortnite clone in the Star Wars universe, which isn't as bad as it might sound. Anyway, the trailer debuted this week clearly shows that this is a competitive multiplayer game that features a diverse array of distinctive new Star Wars characters.
If you're interested in the lore behind the upcoming title, then you'll want to know that Star Wars: Hunters is set after the fall of the Galactic Empire. Players will be able to choose from a cast of unique new characters, such as bounty hunters, heroes of the Rebellion and Imperial stormtroopers, and face off other players in iconic Star Wars locales.
The squad-based competitive multiplayer Star Wars: Hunters doesn't have a release date yet, but Zynga and Lucasfilm Games revealed that the game will be available free to download on the App Store and Google Play.