Words With Friends 2 is now ready for you to play on iOS and Android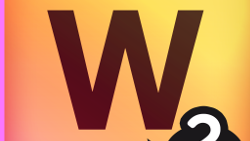 If it feels like Words With Friends has been around forever, the Scrabble-esque mobile game originally launched in July 2009. Finally, after more than eight years, a sequel has been launched and is ready for you to download on your iOS or Android flavored device. We don't know how many Zynga employees it took to come up with the title, Words With Friends 2, but the sequel does borrow a lot from the original while adding new features.
Among the new features is a lightning round that asks the players to come up with as many words as possible over a set period of time, as they battle against as many as four other players. A new solitaire version of the game has been added, as users take on AI powered bots, and 50,000 new words have been added to the game's dictionary. These include some newer pop culture references, which should make the sequel more fun to play than the original. Unfinished games and lists of opponents from the original app can be carried over to the sequel.
Words With Friends 2 is now available for free from the Google Play Store and the App Store, although there are some in-app purchases that can be made. The game is available now, listed alongside the original Words With Friends game.
To install Words With Friends 2 on your iOS or Android device, click on the appropriate link (
iOS
|
Android
).
source:
MacRumors