SquareTrade announces the lowest cost protection plan for the iPhone X and other smartphones
3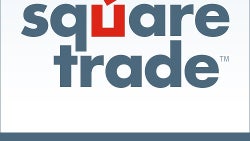 SquareTrade, the protection plan provider that covers devices including smartphones, announced this morning some new plans including the lowest priced coverage for the
Apple iPhone X
. Now owned by well known insurance company Allstate, you can have the same Good Hands that protect Allstate customers protecting your handset. Starting today, November 1st, a two-year protection plan for all smartphones, including the iPhone X, will cost you $129. For just $30 more, you can extend your coverage to three years. With most carriers charging $15 a month, you can save over $200 by choosing SquareTrade instead.
In addition to the affordable pricing, SquareTrade has also added some new features to its coverage. These include:
In-Home Repair-A cheaper and more convenient option for those with screen damage. Now offered in 700 cities in the U.S. with a $25 deductible, screen repairs can be done inside a home or office in just two hours.

Forever Plans-After the original term of your SquareTrade contract has expired, customers can extend their protection for just $69 a year and can even transfer coverage to a new device whenever they upgrade.
Family Plans-Protect two smartphones at once for $119 a phone for a two-year term. That is a $20 discount over the two-years.
Extended Protection Window-While most plans require customers to sign up within 30-days after a new phone is purchased, starting today, customers can buy mobile protection directly through the SquareTrade app at any time regardless of the age of the device. SquareTrade's app will then perform a diagnostic test on the phone to assess any preexisting damage.
"Eighty percent of consumers who buy mobile protection are paying $10-15 / month to do so through their carrier. Today, we are announcing a more affordable option that can help consumers save money and modernize the way they protect an increasingly important and expensive asset."-Jonathan Kyle, Senior Director, Marketing SquareTrade
If you're a klutz and are always dropping your phone or spilling something on it, you need the piece of mind that SquareTrade provides. For more information, visit the company's website at www.squaretrade.com. Plans can also be purchased from Amazon, Target, Costco, Sam's Club and Staples.

source: SquareTrade