Sprint's chairman refuses to comment on the rumored merger with T-Mobile
2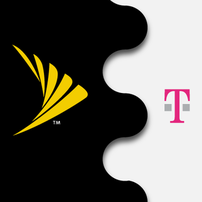 Masayoshi Son, who is both the CEO of SoftBank Mobile (a Japanese telecommunications corporation) and the chairman of Sprint, denied to comment on the rumors that the latter is trying to buy T-Mobile. In addition, Mr. Son refused to discuss the scepticism,
expressed by the Federal Communications Commission
and the
Department of Justice about the rumored deal
.
Several days ago, we told you that Masayoshi Son and Sprint CEO Dan Hesse
met with officials from the aforementioned FCC and DOJ
in order to discuss a possible merger between Sprint and T-Mobile. According to Son and Hesse, this will enable them to battle the Verizon-AT&T duopoly.
"I think that there is a very big gap between the two strong companies and the two weak ones. I plan to strengthen the position of the No.3 company."
- Masayoshi Son admitted.
Allegedly, both regulators were quite skeptical about such a deal and revealed that they'd be reluctant to allow it. The main reason for this are T-Mobile's marketing strategies, which combine low prices and innovative schemes – the DOJ and the FCC think that these strategies are a good combination and bring a lot of benefits for the ordinary consumer. What's more, they don't want to see the number of national carriers drop from 4 to 3, because this would most likely hurt both competition and customers alike.
Yesterday,
Sprint released it's financial report for 2013
, revealing that the company is doing better than expected. SoftBank also disclosed information about its financial performance for the last year. The corporation is still the third-largest mobile carrier in Japan in terms of subscribers, however, it is the local leader when it comes to operating profit and revenue.
source:
SoftBank
,
CNBC
via
Reuters