Sprint's Q4 2013 quarter report reveals the company is doing well
27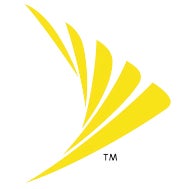 Sprint today released its financial report for the last trimester of 2013. According to it, the company has earned as much as $9.142 billion in net operating revenue for Q4 2013, while the previous quarter brought in $8.681 billion. However, the estimated operating loss for Q4 2013 is $576 million, a lot more in comparison with the previous financial quarter's result of $358 million.
Sprint's quarterly adjusted earnings before interest, taxes, depreciation, and amortization (EBITDA) are $1.15 billion, which means that they have grown by 40% in comparison with Q4 2012.
"In 2013 Adjusted EBITDA* and Sprint platform wireless revenues grew significantly while we made investments to improve network performance and expand 4G LTE to more than 200 million people. As we roll out Sprint Spark and create innovative offers like Sprint Framily, we are building a foundation for future success."
- stated Dan Hesse, Sprint CEO.
In 2013 alone, Sprint added 322,000 prepaid, 302,000 wholesale, and 58,000 postpaid subscribers. The carrier finished the year with 53.9 million subscribers, which is the highest amount of users the company has ever had. Additionally, Sprint sold more than 20 million smartphones in 2012 and 5.6 million in Q4 2013 alone.
The company states that it has also received the highest ever annual revenue for wireless services – $28.6 billion. The fourth trimester of the last year accounts for as much as $7.2 billion.
The report also states that more than 200 million are within coverage of Sprint's 4G LTE network. In addition,
its ultra fast Sprint Spark network
is available in
Philadelphia and Baltimore as of today.
source:
Sprint
via
Recode