DOJ already wary of Sprint-T-Mobile combination
13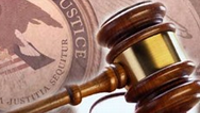 The Department of Justice is one of the regulators that needs to sign off on mergers where there is a question about whether an acquisition removes competition from a market. The DOJ was the agency that fought tooth and nail with AT&T over the latter's $39 billion bid to buy T-Mobile.
AT&T eventually gave up
, thanks to the tough stance taken by the agency, and
had to pay a break-up fee of $3 billion plus some spectrum, to T-Mobile
.
Considering that the DOJ can make or break a deal, Sprint CEO Dan Hesse and his boss, SoftBank Chairman Masayoshi Son, paid a visit to the agency. The duo wanted to gauge the reaction of the DOJ to a possible Sprint acquisition of T-Mobile. Hey, it's a great idea. Why spend all of that money on investment bankers and lawyers if the DOJ is only going to put the kibosh on your deal anyway? Besides, banks charge to hold big-time financing aside for a deal.
Those who were made aware of the meeting between the DOJ and the pair of executives, said that the government agency was "skeptical" about a Sprint-T-Mobile combination. Sprint is the third largest carrier in the states, while T-Mobile ranks fourth. But T-Mobile has been leading the industry in innovation and the other three majors in the U.S. have found themselves copying the operator's Uncarrier initiatives. In addition, the mobile operator also offers the lowest prices among the top four stateside carriers, according to a recent report. The Justice Department might not want to see U.S. consumers lose this combination of low prices and consumer friendly ideas.
With
financing already in place for a deal
, the companies involved are said to be discussing important issues such as the size of the break-up fee, who would lead the company, and whether the combined firm would be called T-Mobile or Sprint. While T-Mobile John Legere remains the most influential executive in the industry for the moment, he has no say on whether T-Mobile is sold. 67% of the company is owned by German telecom giant Deutsche Telekom, and whomever purchases that block of stock has, in effect, purchased T-Mobile.
source:
WSJ