Sprint to offer 5G service and devices by 2019
7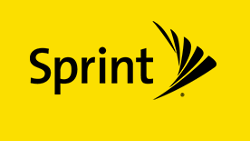 Earlier tonight, we told you that the
the 3rd Generation Partnership Project (3GPP) had announced new hardware standards
for the Non-Standalone 3GPP 5G NR specs. Included in that list is Sprint's 2.5GHz spectrum. Sprint has more than 160MHz of this spectrum available, giving it the largest block of 5G airwaves in the states with a frequency under 6GHz. The carrier's focus when it comes to 5G is mobile, and to that end it is working with chip maker Qualcomm and telecom company SoftBank.
Sprint says that it hopes to start offering commercial 5G service and compatible devices for 5G by 2019.
Verizon plans to have its fixed 5G service available next year in Sacramento
and four other markets to provide residential broadband.
"This is an important milestone and we're making great progress accelerating the development and commercialization of 5G NR in the 2.5 GHz band. 5G will spur dramatic innovation and progress around the world, and we see great opportunity in mobile 5G, massive machine type communications, and ultra-reliable and low-latency communications."-Dr. John Saw, Chief Technical Officer, Sprint
Next year, Sprint plans to start its journey to 5G by deploying 2.5 GHz Massive MIMO radios for commercial use. The radios are 64T64R (64 transmitters, 64 receivers), and will be able to receive an upgrade to 5G NR.
source: Sprint