Sprint launches Samsung Knox Manage security solution for Galaxy devices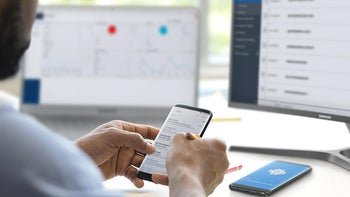 Major carrier Sprint has just announced a new service available to business customers with Samsung Galaxy devices. Presented as a "new affordable, secure Enterprise Mobility Management (MDM) solution," the new service provided by Sprint and Samsung is supposed to offer secure mobile devices management to IT professionals.
Dubbed Samsung Knox Management, the solution includes a number or top-tier protection and management capabilities, such as security, manageability, system performance, and control.
Apparently, Sprint's newly announced Knox Manage complements the Knox security platform that's already available on
Samsung devices
, while managing other devices. What Samsung Knox Management does regularly is checking to ensure that protected devices are not compromised.
Also, Sprint announced that in addition to Knox Manage, it will start offering Knox Configure, a cloud-based service that allows IT admins to remotely configure multiple Samsung Galaxy devices simultaneously and make them suitable for specific business needs.
As you might have guessed by now, Samsung Knox Manage and Knox Configure are mainly aimed at Sprint's small-to-medium-size business customers. According to the US carrier, they are both affordable and solid enough to be considered "terrific solutions" for its customers.