Samsung drops cost of KNOX to the low, low price of $0
13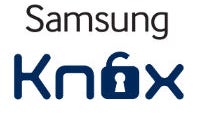 Samsung's Mobile Device Management suite KNOX, is being dropped in price to $0. Actually, for that price you probably will receive an "Express" version that includes MDM basics like cloud portal management, and a container or sandbox where certain enterprise related apps can run with no fears. Businesses with a fleet of more than 250 smartphones will have to pony up $1 a month in order to manage a fleet of phones based on company specific policies. This "Premium" edition includes Active Directory integration, and application white-and-blacklisting.
Samsung can afford to price KNOX so cheaply because it isn't counting on its MDM business to make money. After all, Samsung is the largest smartphone manufacturer on the planet. Some of its MDM rivals also produce handsets, like BlackBerry. The latter's BES12 will be able to monitor a fleet full of BlackBerry, Android, iOS and Windows Phone handsets.
No question that Samsung has made things much tougher for its competition with the low pricing. Those using a KNOX enabled device can switch from using the handset in the traditional way, to having a container full of secure apps like a browser, calendar, contacts list and apps that are all designed for the enterprise. At the end of the business day, KNOX is turned off and the regular UI returns. The whole idea is to keep business apps separate from "playtime" apps allowing users to bring their own devices to work. It also prevents malware from infecting the enterprise side of the phone.
There is some speculation that
Android L will contain some parts of KNOX
so that all Android users can separate work data from play data.
source:
TheRegister