Sprint has best quarter since 2006 in net subscriber additions, still posts a loss
2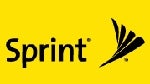 Sprint posted its Q3 2010 results saying that it had its best quarter since 2006 in terms of net subscriber additions. The carrier had 644,000 subscribers added to its customer base. This has been the fourth quarter in a row, where Sprint attracts more customers than those who leave.
Sprint is largely attributing these numbers to the added business coming from people hopping on the smartphone bandwagon, because of exclusive handsets like the HTC EVO 4G, and the Samsung Epic 4G. Pretty explicable, considering the legendary status the HTC EVO 4G has received with Android fans, and the fact that the Epic 4G is the only Galaxy S version with both a physical keyboard, and a camera flash.
The fourth quarter will be challenging as the other carriers have caught up in Android offerings, and are also having the Samsung Galaxy Tab tablet for their own networks. We hope Sprint has some aces up its sleeve as well, since the carrier still suffered a net loss of $911 million, mainly due to reduced values for tax-related assets that the company can move forward to offset future earnings.
The carrier had 48.8 million customers in total at the end of September, almost twice less than what Verizon and AT&T are having, at 93.2, and 92.8 million subscribers, respectively. While the two large carriers are tied neck and neck for the first place, Sprint has been gradually improving its
customer service
, phone portfolio and unique features such as
Sprint ID
, and this will surely pay off in the longer run.
source: Sprint