Sprint cuts Huawei & ZTE from telecom bidding at U.S. gov't's behest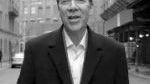 Huawei and ZTE, both Chinese companies, have been major players in the telecommunications industry for some time now. They've
only recently
come to the attention of U.S. consumers. Sprint, on the recommendation of the U.S. government, has excluded both Huawei and ZTE from bidding on a multi-billion dollar telecom contract.
The U.S. Secretary of Commerce, Gary Locke, apparently called Sprint CEO
Dan Hesse
to discuss potential security concerns. He warned Hesse about the possible ties between the two companies and the Chinese government's infrastructure. Their primary concern was that the Chinese military could use their products to interrupt or intercept U.S. communications.
This was a reiteration of a similar warning, signed by 8 U.S. senators in August. The Department of Defense said that they were "very concerned about China's emerging cyber capabilities and any potential vulnerability within or threat to DoD networks." Huawei and ZTE have both denied such a security risk, but
Sprint
's decision seems final.
While the Commerce Department insists that Locke never told Hesse to exclude the companies, but it was convincing enough to immediately exclude them from bidding. The bids from ZTE and Huawei were the lowest, and would have won. Sprint is now going back to the negotiation table with
Samsung
and Alcatel-Lucent.
source:
The Wall Street Journal
via
Engadget
Recommended Stories