Sprint closer to obtaining financing for T-Mobile acquisition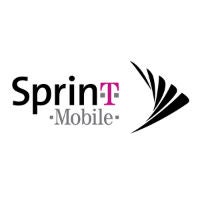 A new report on Thursday says that Sprint has eight banks ready to provide it with financing, in order to make a purchase of rival carrier T-Mobile. The amount of the financing comes out to $40 billion, which includes a $20 billion bridge loan that would be made by SoftBank to Sprint. Another $20 billion would involve the refinancing of existing debt owed by T-Mobile.
Five major lenders, JP Morgan Chase & Co, Goldman Sachs Group, Deutsche Bank AG, Bank of America Merrill Lynch and Citigroup Inc, have agreed to finance the transaction. A trio of Japanese banks, Mizuho Financial Group Inc, Bank of Tokyo-Mitsubishi UFJ Ltd and Sumitomo Mitsui Financial Group, are also believed to be involved. SoftBank and Sprint are moving ahead, planning the transaction
despite the odds that regulators will try to block the deal
. According to those familiar with the transaction, the deal will be announced in August.
T-Mobile is owned by Deusche Telekom, and the German Telecommunications firm has apparently agreed to the broad outline of a deal that would pay T-Mobile stockholders $40 a share. That would value T-Mobile at $32 billion. If regulators block the transaction, Deutsche Telekom would receive a $2 billion break-up free from SoftBank. On the other hand, if Deutsche Telekom pulls out of the transaction, SoftBank will receive a $1 billion break-up fee from Deutsche Telekom.
There is speculation that if a deal is completed,
T-Mobile CEO John Legere will be tapped to run the combined company
.
source:
Reuters