Sprint announces Q4 results: sells a pile of iPhones, loses money
43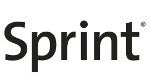 Sprint has published its financial results for the fourth quarter (Q4) of the year (2012), and the numbers aren't really full of win. Sadly, the has taken its Q3 loss to new heights. While carrier number 3 in the US lost $767 million in the third financial quarter of 2012, the Q4 figure stands at the much more dangerous $1.32 billion. The loss is mostly attributed to Sprint's
Network Vision
build-out, the closing of the Nextel network, as well as some damage done by Hurricane Sandy.
On a brighter note, the carrier has had its best quarter ever when comes to iPhone sales, managing to move over 2.2 million units. In total, the carrier has sold 6.1 million smartphones. During this quarter, Sprint has managed to add 605,000 new customers, although not all of these are post-paid.
When it comes to Sprint's slowly-expanding LTE network CEO Dan Hesse has said that while his company is still lagging behind Verizon and AT&T, he expects that the gap will be quickly closed in 2013.
via:
TheVerge
Recommended Stories