Sprint Unlimited promo rate expires, price goes up to $60 a month
8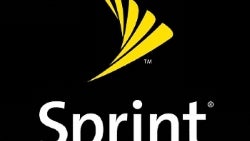 If you were hoping to sign up for Sprint's unlimited plan for $50 a month, you're too late. With the expiration of this promotion, the normal rate of $60 a month takes effect. However, if you did manage to subscribe in time during the promotion, you'll be paying only $50 monthly through next June. Barring a change or a new promotion, all Sprint customers will be paying $60 a month for unlimited starting in July 2018.
During the period when the promotion was offered, Sprint was charging subscribers with up to five lines of unlimited to pay only $90 a month. Now, certain Sprint locations will charge $100 a month for as many as five lines with unlimited service. Other Sprint retail stores will charge $100 for two lines and $30 for each additional line.
Sprint's unlimited plan streams video at 1080p. Music streams at 1.5Mbps, while gaming streams at 8Mbps. Subscribers receive 10GB a month of high-speed hotspot data. Sprint subscribers who consume over 23GB of data during a billing period will see their data speeds throttled under certain conditions.
source:
Sprint