Sprint launches Apple Business Chat for iPhone and iPad customers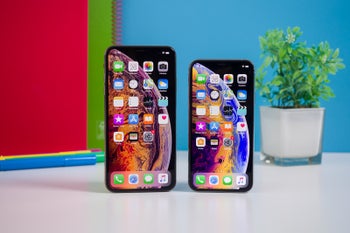 Business Chat is a service that Apple made available to business customers
back in 2017
. It allows them to communicate with companies to receive information about products, track a shipment or simply place an order using iMessage.
Sprint has just
announced
that it's now adding support for Apple Business Chat to its network, which means customers will be able to chat directly with the carrier 24/7 by sending messages through the Messages application on iPhone and iPad.
With Apple Business Chat, you'll be able to chat with a carrier representative and learn about Sprint plans or any other information related to the network operator. You can simply start a conversation in Apple Business Chat from the
Contact Us
page on
Sprint.com
, or search for a Sprint store using Safari, Siri or Apple Maps.
Keep in mind that the Apple Business Chat service uses some features from the My Sprint Mobile app to make it easier to authenticate. Also, you can start and stop chatting with Sprint reps any time and pick up right where you left off. Sprint is the second carrier in the United States to bring Apple Business Chat to its customers
after T-Mobile
.
There's one other thing that you should be aware of: Apple Business Chat is still in beta and will only work on iPhone and iPad devices running iOS 11.3 and higher.