Spotify update lets users add podcast to their playlists
1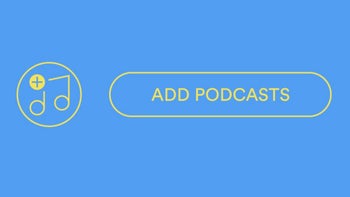 Up until now, Spotify users could only add music to their playlists. However,
going forward
, they will be able to create podcast playlists or combine music and podcasts in the same playlist. This has been one of the frequently requested features and Spotify is happy to provide its users with the option to build playlists of podcasts or add podcasts to existing playlists.
The procedure is quite simple and doesn't take long. First, find the podcast that you want to add to your playlists, and then follow the next steps:
Tap the three dots to the right of the track or episode.
Tap "Add to playlist."
Select a playlist you've already created you like to add it to.
Or, tap to create a new playlist from scratch.
Play around with interspersing podcast episodes with music tracks to curate hand-picked listening sessions.
Share with your friends or make your playlists public – others are sure to love them too.
Keep in mind that you can't add podcasts to a playlist from a computer desktop, but you can stream the playlists made on your smartphone that include podcasts.