Spotify for iOS gets completely overhauled, now comes with a black theme
3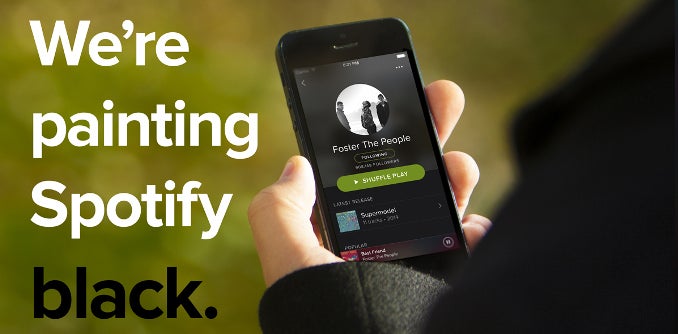 One of the best-known music streaming services out there, Spotify, completely redesigned the iOS version of its app. Its interface received the pitch black treatment, as it and now features a black background along with a darker, not-so-flat theme. The icons and the font have been completely altered, as well. In addition, the emphasis is solely centered on the music content now -- the developer revealed that they wanted Spotify users to feel as if they are in a cinema.
"We like to use the metaphor of a movie theater, but it's true with any type of art,"
claimed Spotify's director of product development, Michelle Kadir.
"The best way to make the art pop is to put it against a dark background."
Apart from the drastic changes in the design department, Spotify for iOS also received some dandy new functionalities. Your Music is a fresh feature that allows Spotify users to save a given album, artist, or a single song to their account and add it to one of their playlists later.
Additionally, the Browse trait now delivers a more personalized type of content. It will take into consideration the time of day and users' current location in order to suggest the most suitable type of music for a given situation – if it's past 11pm, Spotify will prioritize slower lullabies over, say, 80s power metal jams.
The Spotify update will be rolling out starting today, so be advised that it may not hit your device right away. What's more, this overhaul is a cross-platform one, which means that it is also hitting the desktop and the web versions of the service. Android and the other supported platforms are expected to follow soon.