Sony to update Xperia SP with Android 4.4 KitKat, Xperia T, TX, V, ZR might be next
17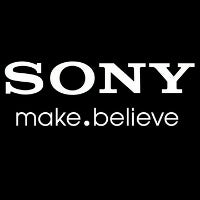 Sony has already confirmed that its first Android 4.4 KitKat raft of devices to receive the new goodies includes its hottest phones: the Xperia ZL, Z and Z Ultra. But knowing the depths of the Xperia range portfolio, it was only a matter of time for the rest of the Sony crop to start showing up as candidates for the new update.
The folks over at the Xperia Blog have been keeping tabs on the progress the Japanese manufacturer is making, and it now becomes apparent that the company will be pushing KitKat to at least the Xperia SP. The rest – the Xperia T, TX, V and ZR – all list Android 4.4 KitKat as 'under investigation', which we take to mean that Sony is at the very least considering spreading the joy.





Obviously, these are some pretty great news for a big chunk of Xperia owners. What's even better, however, is the telling tempo of Android 4.4 KitKat roll-out, regardless of manufacturer. Let's just hope that we're on a path to better times, when worrying over updates is a thing of the past.