Sony Xperia SP Review
62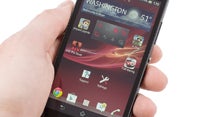 Introduction:

The selection of mid-range Android smartphones is vast, which makes picking the best model a delicate task. Well, Sony wants to spare you the effort of browsing through all available options by introducing a compromise-free handset that seems to have it all. Ladies and gents, we give you the
Sony Xperia SP
– a smartphone powered by a fast, dual-core processor, graced by a large, HD screen, and equipped with a
fancy 8-megapixel camera
. Seems awesome, doesn't it?
Well, that's just specs listed on a piece of paper, which isn't always enough to make any device successful on the competitive smartphone market. Not that the Xperia SP is a bad phone – as a matter of fact, we find it quite promising, but it does come with its imperfections. Read all about the strengths and weaknesses of the Sony Xperia SP in our in depth review below!
Sony Xperia SP Unboxing

Design:


Glass, metal and plastic
are fused together to create the outer body of the Sony Xperia SP, and the result is... well, not bad, but nothing mindblowing at the same time, to be perfectly honest. We truly appreciate the inclusion of a metal frame used in the handset's construction, and so do our fingers, but the soft-touch plastic back cover, which actually flexes inwards when pressed for some reason, doesn't quite snap on seamlessly, as it becomes evident when you take a closer look. But details like these would annoy only perfectionists. Those who find black to be too conservative of a color and want to pick a flashier variant may have the Sony Xperia SP in either red or white.

Being well trained in using large-screened smartphones, our hands quickly adapted to the shape and size of the Sony Xperia SP. In fact, we find it very comfortable to handle regardless of which hand we're holding it in. Single-handed use might be a challenge in some rare cases, but overall, the device is easy to operate.
Another detail we can't complain about are the physical buttons, all of which are positioned on the right side of the device. The volume rocker, power button, and camera shutter key are exposed well and respond with sufficient feedback when pressed.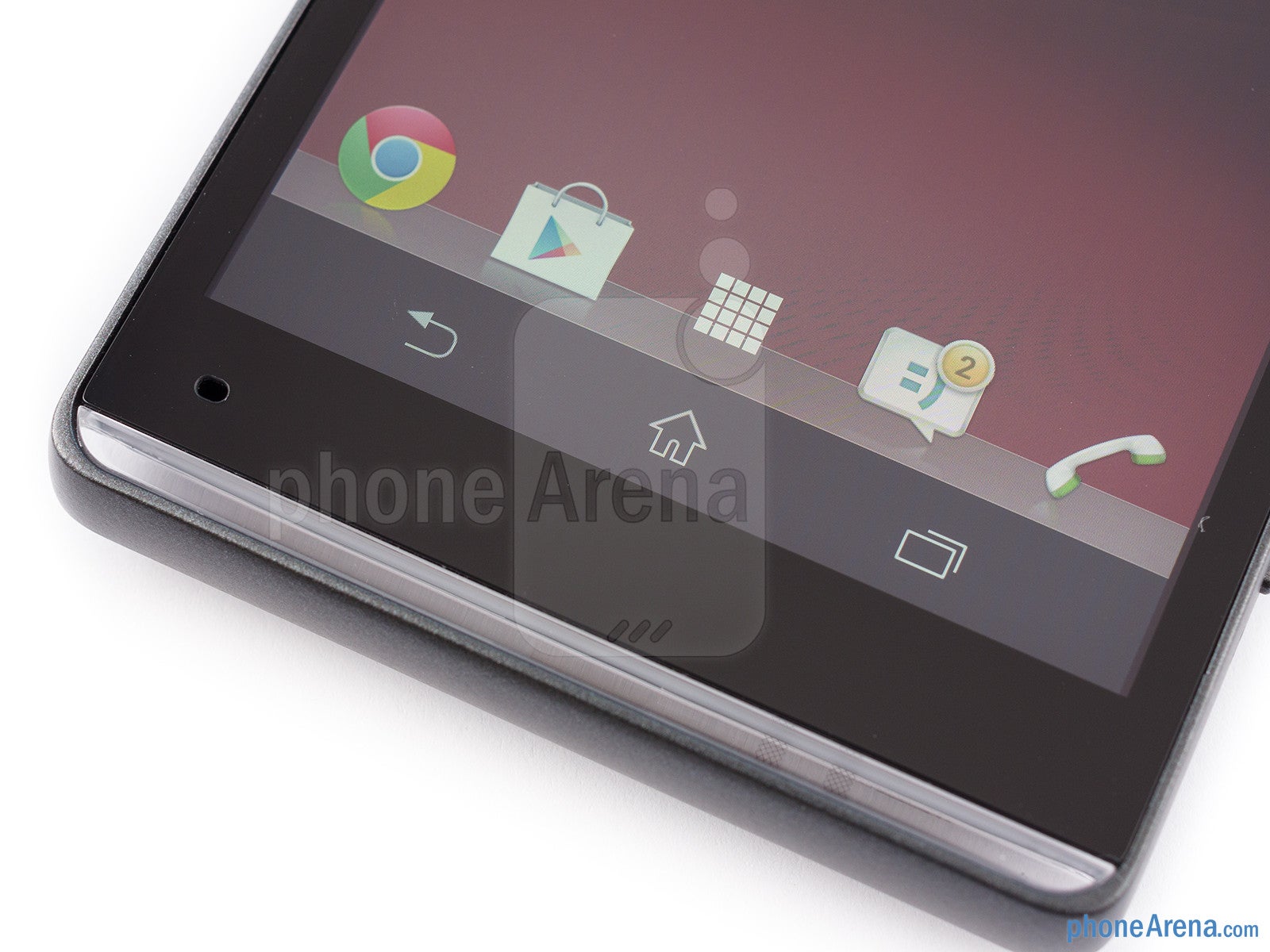 The trademark transparent strip is on the bottom of the phones faceplate
Sony's trademark
transparent strip
on the Xperia SP's bottom is a welcome unique feature not only because it gives character to the handset, but also because it serves as a notification light. A bright, easy to see notification light, if we have to be exact. It lights up in a different color depending on what kind of a notification is pending. Those who don't find the feature useful are free to turn it off.
Display:

The displays on Sony's smartphones have always been good, but rarely outstanding. The
4.6-inch screen
on the Sony Xperia SP is not among the exceptions, but we think it is very good for a mid-range smartphone. It has a resolution of
720 by 1280
pixels, which gives us a pixel density of
319ppi
– undoubtedly the best thing about the screen as the level of detail it provides is excellent. Colors, on the other hand, lean towards the warmer side while whites appear slightly yellowish. Boosting the screen's brightness, however, makes colors much prettier. Speaking of brightness, the display's output is sufficient to ensure that the smartphone is usable even in outdoor conditions, as long as the screen's glassy surface isn't reflecting light straight at the user.