Sony Xperia ZR Review
99+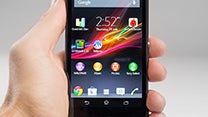 Introduction
It looks like Sony is going for a Samsung-like approach when it comes to its portfolio of Android handsets, as the company is continuing to release multiple models that tend to be dangerously similar to one another. The latest example is the
Sony Xperia ZR
, which can safely be considered a somewhat toned-down
Xperia Z
.
Still, with a
4.5" 720p screen
, a
13-megapixel Exmor RS
camera and the
Snapdragon S4 Pro
chipset in tow, the Xperia ZR is certainly not your average mid-range model. What's more, the phone has kept the Xperia Z's signature ability to be water-resistant, which will undoubtedly boost its appeal even further.
With the Xperia ZR, Sony is looking to offer a solid contender in the upper-mid-range space that will go up against devices like the popular
HTC One mini
, the
Nexus 4
, or the
Galaxy S III
, which can still be found at most retailers. It's more than an uphill battle, going against such tough opponents, but hey, if the product is as good as it seems to be on paper, it could easily give those competing devices a run for their money.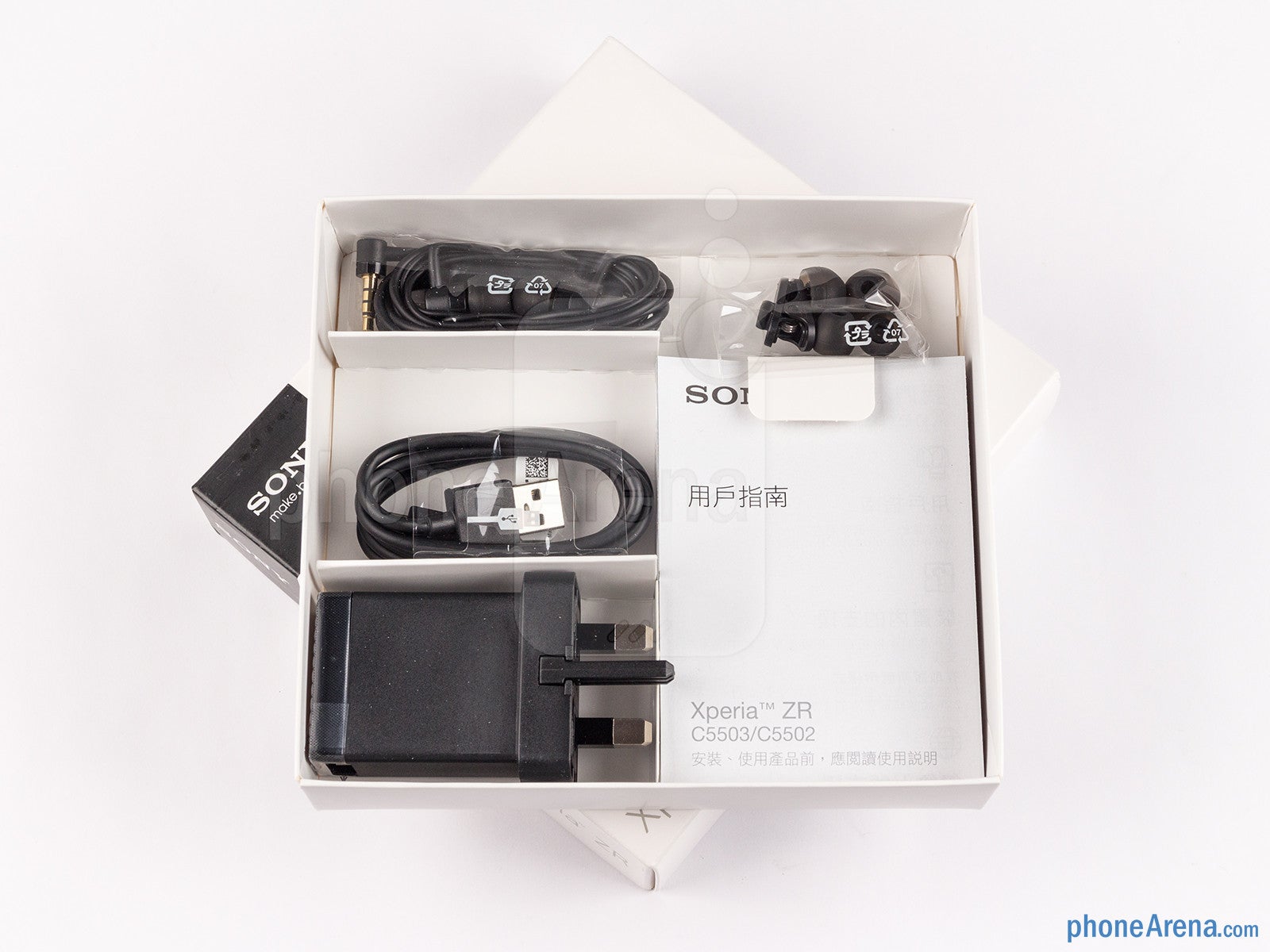 In the box:
microUSB cable
Wall-charger attachment
Earphones with additional ear-gel sizes
Documentation
Design
While the Sony Xperia ZR has kept most of the Z's design DNA, it
definitely shows that it's not exactly a premium model
due to its significantly thicker profile of 10.4 mm, versus the Xperia Z's remarkable 7.9 mm. Despite that, the phone feels comfortable in the hand and not bulky.
The choice of
materials
for the Sony Xperia ZR is another thing that reminds us of its mid-range nature. Pushing its front glass panel down, we notice that it's not made of the most firm type of glass, while the back side of the device is made of a very
ordinary plastic
that is sure to leave you indifferent at best. Unfortunately, it attracts a lot of fingerprint smudges, but at least it's likely to repulse bad guys that might be willing to get a hold of your smartphone.
Handsets equipped with
4.5" displays
used to be considered pretty big, but now that 5" smartphones are commonplace, we actually see them as relatively compact offerings. Not that the Xperia ZR is small or anything, but it's definitely easier to handle compared to those 5" beasts. For example, the ZR's dimensions are 5.16 x 2.65 x 0.41 inches (131 x 67.4 x 10.4 mm), while the GS4 measures 5.38 x 2.75 x 0.31 inches (136.6 x 69.8 x 7.9 mm). In terms of weight, though, the Xperia ZR isn't the lightest handset with its 140 g, (the 5" GS4, for example, weighs 130 g). Still, that doesn't make the Xperia ZR feel heavy.
Due to the smartphone's
water-resistant nature
, its microUSB and 3.5mm
ports are protected by tight plastic covers
, with the one of the 3.5mm connector being somewhat difficult to remove. Watch out not to break your nail while struggling to open it!
We aren't really fascinated by the execution of the physical keys, all of which are situated on the handset's right hand side. Basically, all of them — which includes the power/lock key, volume rocker and camera shutter — work fine, but aren't particularly "clicky" and comfortable to use. What's more, the volume rocker has an unusual position near the lower end of the Xperia ZR's right hand side, which makes it not as easy to reach as it would have been if it was in its traditional position towards the upper end. Meanwhile, the camera button is so tiny that you can almost fail to notice it's there.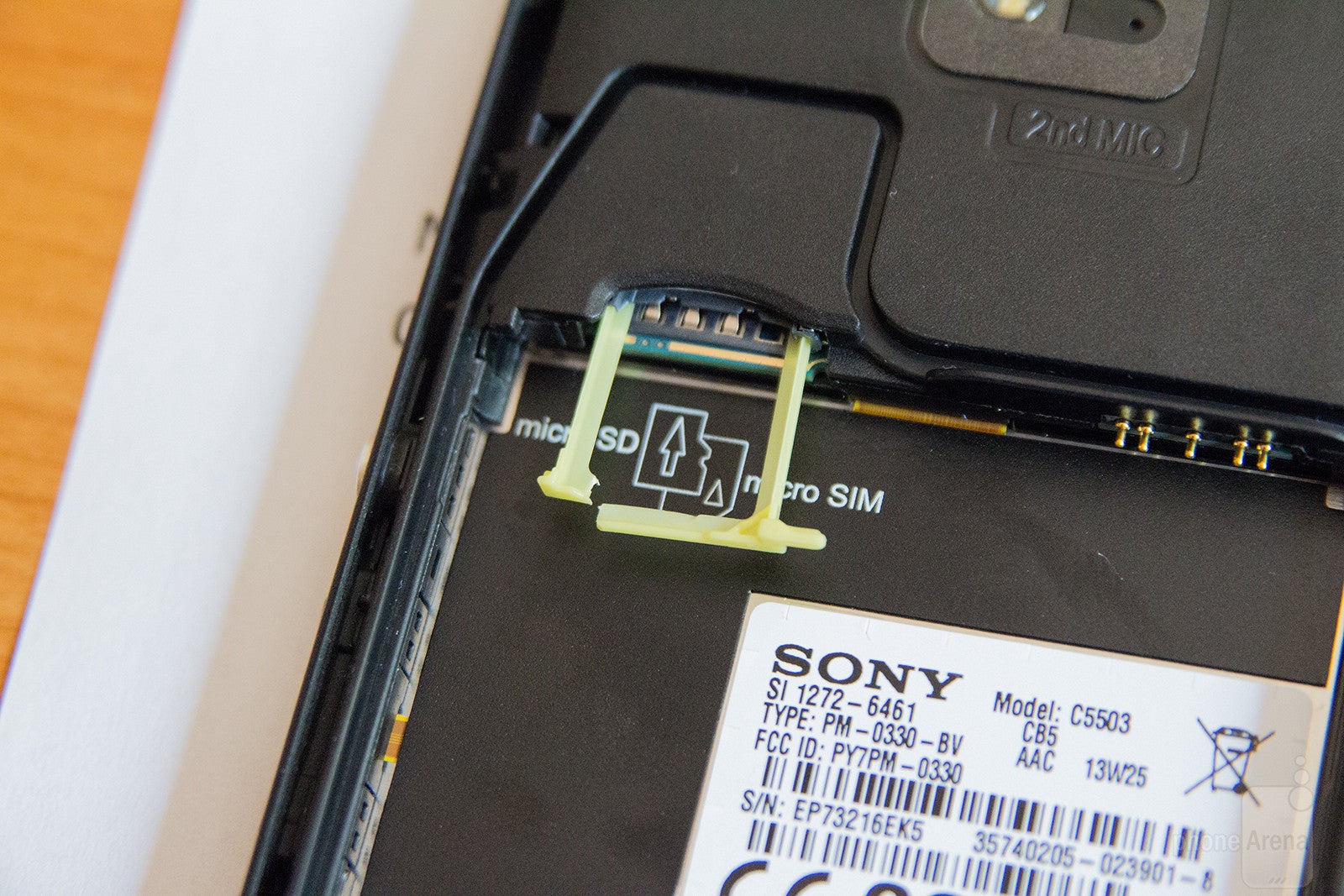 Sony has made a really poor job of the SIM card tray, which is made of an extremely thin piece of rubbery material. As a result, we accidentally damaged ours the second time we tried to pull the tray out, as you can see in the image on the left. If you have the Xperia ZR, be sure to handle the tray with extreme care, because it's very fragile!
Display
The Sony Xperia ZR isn't ready to make many compromises in the display area. The
sizable 4.5" screen
sports a more than decent resolution of
720x1280
pixels, which works out to a satisfying pixel density of 323 pixels per inch. In comparison, the HTC One mini packs a slightly smaller display at 4.3 inches, but having the same 720p resolution, its pixel density comes in at 341 ppi.
Back to the Xperia ZR, its
LCD TFT display can get reasonably bright at about 470 nits max
, which isn't a staggering number, but manages to keep the screen visible under daylight.
Overall,
we're pleased with the image quality of the screen, as its colors appear well-saturated and lively
. Meanwhile, contrast is pretty decent in your normal, straight-on viewing position, though viewing angles are once again pretty poor (same as on most other Sony Android phones), so as soon as you start tilting the phone to one side, things get very washed out.
Thankfully, the
Sony Xperia ZR hasn't missed out on the Mobile Bravia engine
, which makes media content viewed on the phone's screen appear more appealing. It does nothing more than to apply some software enhancements to the image, but we enjoy it.
Recommended Stories