Sony Xperia Z2 display analyzed: large color gamut, excellent color accuracy
75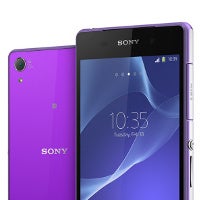 Sony has just unveiled its new flagship Android smartphone, the
Xperia Z2
, at MWC, and it comes with one improvement we want to focus on - a better display. While earlier top-shelf Sony devices like the Xperia Z1 and the Xperia Z had the same design language and were pretty much top-notch in terms of hardware, they both had underwhelming screens with poor viewing angles.
This time, Sony has decided to change all that with a brand new, IPS display. The company uses a slightly larger than before, 5.2-inch display that incorporates its Triluminos technology bringing a wider color gamut. The resolution of the screen has not changed - it is the same 1080 x 1920 pixels, but the viewing angles are hugely improved, and the colors seem to be more accurate as well.
Most impressively, Sony seems to have really taken the time to calibrate the screen on the Xperia Z2 this time around, and now, the first screen benchmarks have surfaced proving this.
Right below, you can see that the display on the Xperia Z2 has a large color gamut (larger than the standard RGB color space) that approaches the color outreach of Super AMOLED displays (once again, exactly what Sony advertizes as "Triluminos" display). The chart below provides a visual representation of the color accuracy of the display in the Xperia Z2 with the small dots across the boundaries of the triangle being actual measurements. You can see how the dots are positioned very harmoniously, without any huge gaps between them. This means that the colors are accurately rendered, and accurate colors make the viewing experience great.
It's relatively rare to see a nearly perfectly well calibrated screen, but the Xperia Z2 seems to be in that category. And with this, it scores one more geek point for us. What about you, is a well-calibrated display important for you?
source:
Erica Griffin